Gabriel Da Silva Joins Steel Commander Racing Team For 2023 MotoAmerica Championship
 
Hollywood, FL – May 9, 2023 – Florida-based rider Gabriel Da Silva has announced that he will be racing in both the 2023 MotoAmerica Stock 1000 Championship and the 2023 MotoAmerica Superbike Cup aboard the #71 Kawasaki ZX-10R for the newly formed Steel Commander Racing Team.
Da Silva and his new team will make their 2023 MotoAmerica debut on May 19 through 21 at Barber Motorsports Park in Birmingham, Alabama, which is the next round of the Championship. Da Silva returns to MotoAmerica after a one-year hiatus and to the same track where he notched his first MotoAmerica win in the final race of the 2021 Supersport season.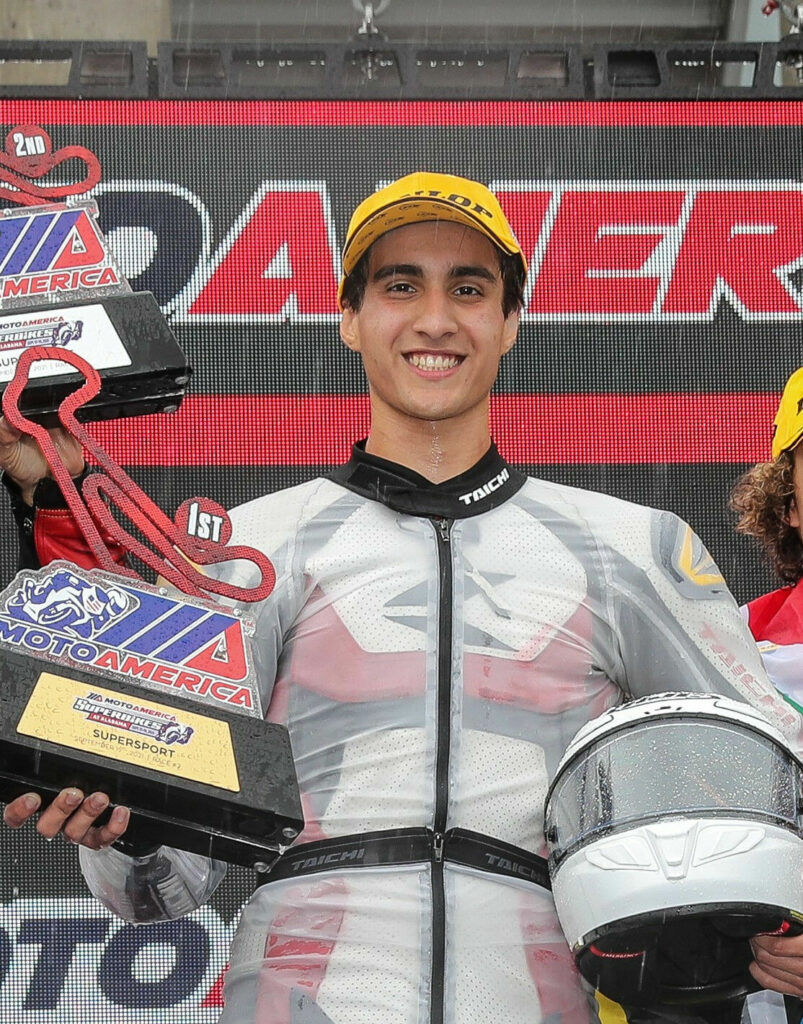 "I'm excited to be racing this season with the Steel Commander Racing Team," said Da Silva. "They are an amazing group of people committed to accomplishing whatever they set their minds to not just in their construction industry but also in racing. So, I'm really confident that we will be up front and fighting for wins this season. We will have a late start to the Championship, but it will be at a track I really enjoy!"
Steel Commander Corp, with its corporate headquarters in Boca Raton, Florida, is an all-American Steel Building manufacturer shipping factory-direct to all U.S. territories offering a combination of expertise, innovation, and dedication to quality and customer satisfaction. Steel Commander Corp offers a comprehensive range of solutions for the commercial, industrial, residential, garage, storage, and other industries with a combined experience of over 60 years.
Commenting on the newly formed Steel Commander Racing Team, Steel Commander Corp's President and CEO Shawn Fisher said, "We're excited to begin our journey into the racing scene, and we consider ourselves extremely lucky to begin that journey alongside Gabriel, the first member of our 'Steel Commander Cavalry.' He is extremely talented at his craft, along with the fact that he is an incredible young man with a very bright future ahead of him."
For more about Steel Commander Corp, check out their website at https://steelcommandercorp.com
About MotoAmerica
MotoAmerica is North America's premier motorcycle road racing series. Established in 2014, MotoAmerica is home to the AMA Superbike Championship as well as additional classes including Supersport, Stock 1000, Twins Cup, Junior Cup, and King Of The Baggers. MotoAmerica is an affiliate of KRAVE Group LLC, a partnership including three-time 500cc World Champion, two-time AMA Superbike Champion, and AMA Hall of Famer Wayne Rainey; ex-racer and former manager of Team Roberts Chuck Aksland; motorsports marketing executive Terry Karges; and businessman Richard Varner. For more information, please visit www.MotoAmerica.com and follow MotoAmerica on Facebook, Instagram, TikTok, Twitter, and YouTube.