Motorcycle Racing Fans Show Up: MotoAmerica Superbike Speedfest Attendance Increases 7.2% From 2021 Event
The GEICO Motorcycle MotoAmerica Superbike Speedfest weekend at WeatherTech Raceway Laguna Seca welcomed 35,717 fans for the third MotoAmerica exclusive event to be held at the historic track.
The 7.2 percent increase in attendance from 2021 shows strong growth for MotoAmerica and continued interest in the motorcycle racing heritage of WeatherTech Raceway Laguna Seca. Bolstered by a persistent social media presence, manufacturer support and the endorsement of legendary motorcycle racing names like Wayne Rainey, fans of all ages and interests enjoyed beautiful weather and exciting racing all weekend long.
Festivities kicked off on Thursday evening with a Bike Night event held on Lighthouse Ave in the quaint local town of Pacific Grove. Hosted by the Pacific Grove Chamber of Commerce, and WeatherTech Raceway Laguna Seca, the event drew dozens of unique motorcycles, while spectators enjoyed music from two live bands and local vendors. Fans could also check out Jameson's Classic Motorcycle Museum for an up-close look at motorcycle history.
On-track action was split across three days of racing with multiple classes of motorcycles shrieking around the track. Medallia Superbike, the premier class for MotoAmerica, delivered exciting action as fans watched California-born Jake Gagne and the Fresh N Lean Progressive Yamaha team overtake Danilo Petrucci and Warhorse HSBK Racing Ducati NYC for the championship lead. Fan favorites Mission King Of The Baggers and Roland Sands Design Super Hooligans also provided some seriously entertaining thrills on the track.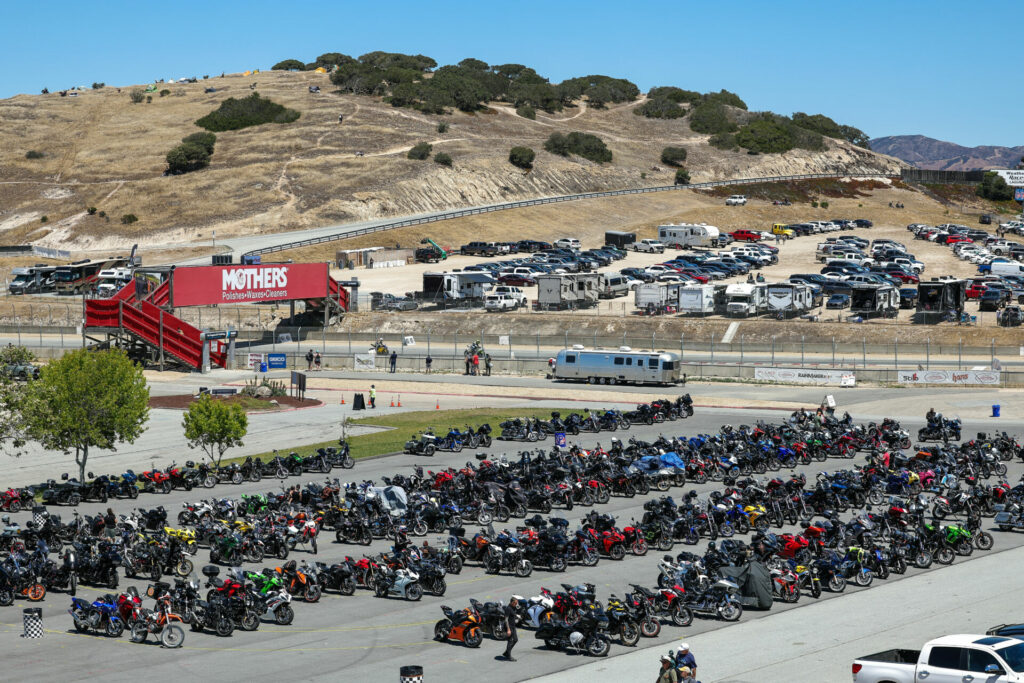 WeatherTech Raceway Laguna Seca remains one of the most iconic and spectator-friendly venues on the entire MotoAmerica calendar. From the up-close viewing at the iconic Corkscrew to the grandstands on the main straight and full paddock access, MotoAmerica fans had plenty to see and do throughout the race weekend.
"The success of the MotoAmerica weekend is a solid and steady indication of the growing interest in motorcycle racing," said John Narigi, president and general manager of WeatherTech Raceway Laguna Seca. "It is the largest and most important motorcycle race on the west coast and really appealed to entire families who were looking for an entertaining experience. We look forward to working with the MotoAmerica team on continuing to grow the event."