The American Racing Team's 2023 lineup of Sean Dylan Kelly and Rory Skinner were reunited in January for the team's inaugural three-week winter training camp in California. They were joined by the American Racing Academy's newest member, Max Toth, who is preparing for his first season in the JuniorGP European Moto2 class.
Thanks to key partners of the team, Family Powersports Texas and the W Training Facility, the trio were flat-out for three weeks taking on as many disciplines of motorcycle riding as possible, sharpening their skills with Motocross, Supermoto, Flat Track, Enduro and mini bikes, while taking their fitness to new heights in the gym and on mountain bikes between riding sessions. Along with expert tuition from our Racing Director John Hopkins, the riders were able to pit themselves on track against 2021 MotoGP World Champion Fabio Quatararo and fellow Moto2 competitor Tony Arbolino thanks to Johnny Louch at the W Training Facility.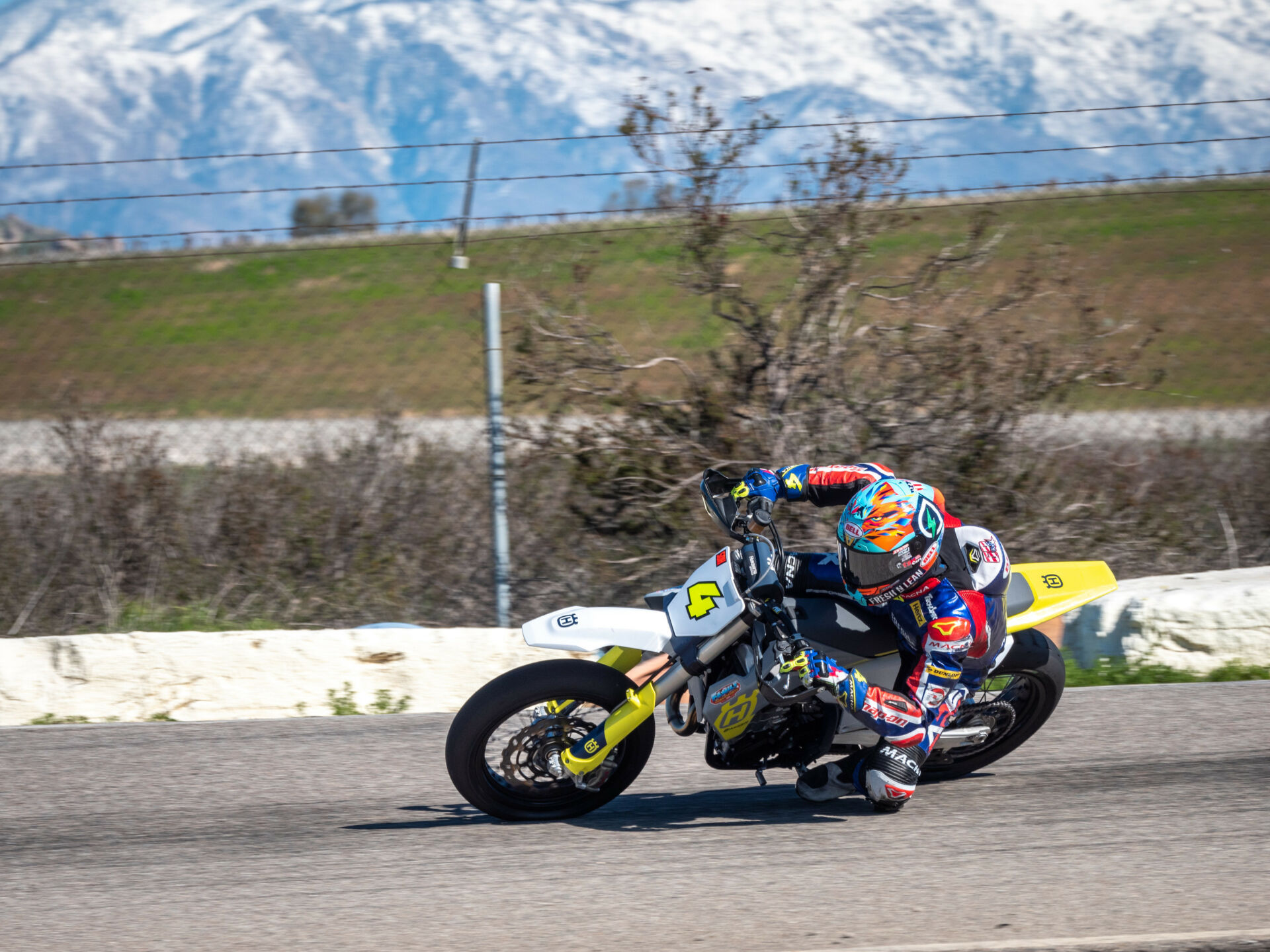 A vital part of the American Racing Academy program is engaging the next generation of American talent with our European and World-level riders, through sharing the same track, and learning the methods & work ethic put into training regimes from the likes of Sean, Rory and Max. This gives them further insight into the world that they are aspiring to be a part of and to continue chasing for the future.
With the extended MotoGP calendar and the team aspect becoming all the more important with the intense travel schedule, the team opted to rent a house in the Temecula Wine Country area for the riders to stay in with some of the team, getting to know each other better before the 2023 lap of the world begins.
The riders go their separate ways for February before the team heads to the first pre-season tests ready for round one at Portimao in March!
Sean Dylan Kelly, #4 – 
The training camp was absolutely amazing! I've never done something like this before. It was hugely intense with only two rest days in sixteen total of me being out there. It was action-packed full of different disciplines: from gym, to mountain biking, supermoto… mini dirt bikes… full flat track and motocross, pretty much everything including the Ohvales – very, very intense! I would say that one of the highlights for me was riding with Robbie Maddison at his place in his yard. There was a lot of sick days but that was the stand out to be sharing that time with a legend! It didn't all quite go to plan though, for example, I wasn't supposed to ram a tyre wall. That wasn't intended but a nice false neutral on the supermoto led to my biggest crash in quite a while, fortunately with no consequences! On the plus side, we got it on video, so that's all that really matters! Was really cool riding with Fabio and Tony. I've never spoken to Fabio before but he was really cool and a super chill guy. Tony is one of our competitors and was great to ride on the minibikes with him too.
Was cool to spend time with Rory here as well, starting that teammate relationship with something like this and everyone together. It's so awesome to have a team like American Racing that puts events like this on, it really gets the most out of us all and looking forward to seeing it pay off on the track this year!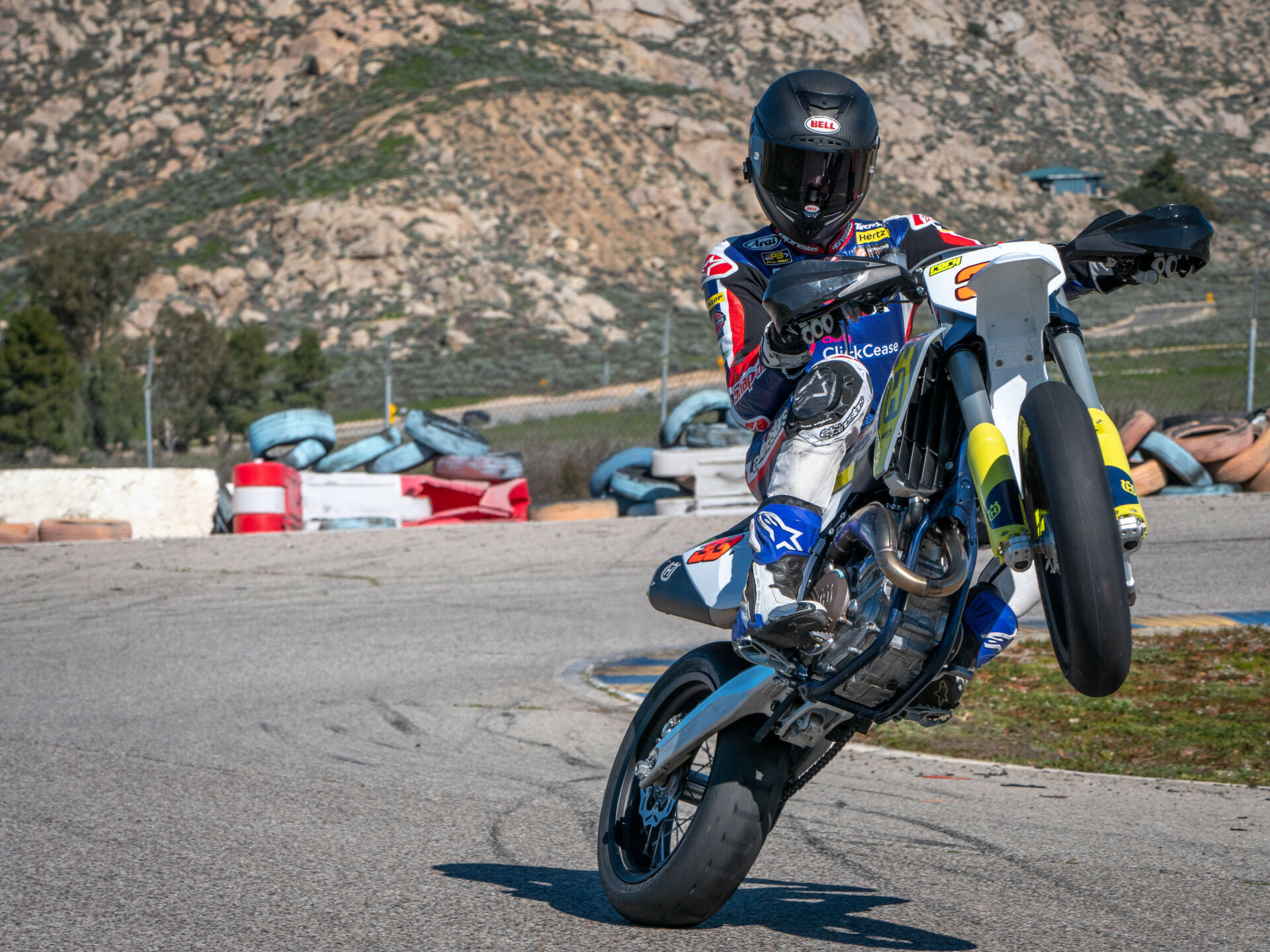 Rory Skinner, #33 – 
I had a great time. Every day kind of just merged into one. Flat out from the start with limited rest, sixteen days in total and having just two to really chill out. California is super cool. I'm loving it here. So much so that I'm staying for another three weeks at Hopper's house to train some more. For me, the highlight in general was riding in the warmth of the Californian winter… you can imagine it's not the same as home. Was super cool to ride with the Maddison family, Fabio and Tony. Wasn't just on the bike though, being altogether as a team before and after was a real highlight as well. Was a great trip for us all to get to know each other better before we're all on the road for so long. The American Racing Team is the best. The camp was amazing.
John Hopkins, Racing Director – 
It's been an awesome, awesome few weeks, even while I'm still recovering from my godsend of a hip replacement! But was great that I still managed to get out with the boys riding motocross on the pro track a week later! We were non-stop for nine-ten days straight on every type of riding: supermoto, minibike, dirt track, enduro… it was awesome, really good for all the riders to get that kind of experience. The aspects of MX and dirt track are hugely relevant in terms of what they'll do on the road race bike: picking it up, getting it turned, your body positioning and bike control, all of it is extremely relevant to Moto2 – everything helps!
I'm very confident that these last couple of weeks will have brought them all heaps of confidence to be ready to go for the season. At the end of the day, seat and bike time is all about bike fitness. You could train your ass off in other ways, be the fittest guy out there but then get on the bike and find you're not using those same muscles, so bike fitness is a whole other category. Sean's headed back to Florida now to spend time with family before heading to Spain for the final stage of pre-season, get himself riding over there – it's obviously a place he knows well and he speaks the language so that's right for him. Rory has opted not to go back to Scotland for now and actually staying with me for a little longer. We'll be putting in some more rides, MX trail riding, supermoto and get him on the Ohvale some more, too. On top of that, they've been doing a load of mountain biking, had full access to the W Training Facility with my good friend, Johnny Louch, so it's been a great trip. Organising something like this was huge and we think it'll pay off in the long run. We're already counting down the days till round one!