Copyright 2022, Roadracing World Publishing, Inc.
By David Swarts
How much money do MotoGP and Superbike World Championship riders earn? It's not an easy question to answer accurately for a variety of reasons, but we're going to try to do it.
In most professional sports leagues the salaries of the athletes are made known when their new contracts are done, but it's not like this in professional motorcycle racing. In most two-wheel racing series there is specific language in contracts forbidding riders and their managers from disclosing the financial terms of their deals.
It's believed that teams and manufacturers do this in order to keep rider salaries as low as possible and prevent each up-and-coming new star from demanding a higher salary than the star that came before them, like athletes do in other professional sports.
As a result of all of this, very few people truly know what two-wheel heroes are paid to risk life and limb to win races.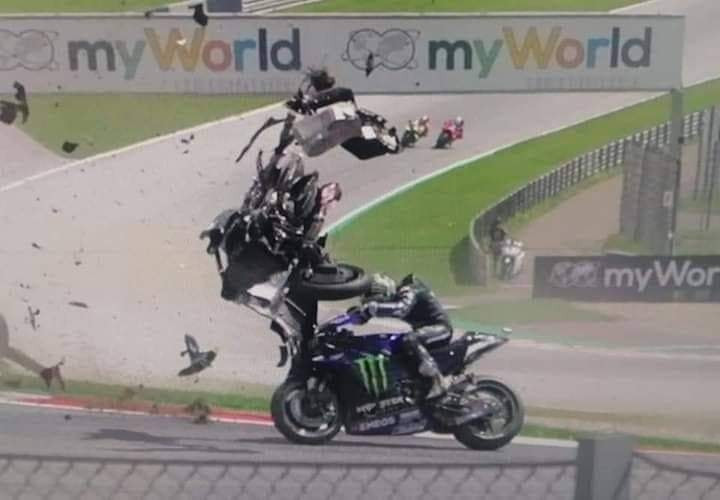 There are some websites on the internet that list MotoGP rider salaries, but this information is mostly based on rumors, hearsay, and guesses. For example, one website in 2021 listed then-Aprilia test rider Bradley Smith making a higher salary than Aprilia factory racer Aleix Espargaro.
In an effort to replace this cyber guesswork with real information and lift the shroud of mystery over what current riders actually earn and how they earn it, Roadracing World reached out to trusted sources within the MotoGP and Superbike World Championship paddocks. These sources are riders, rider managers, and team leaders – people who have actually negotiated and signed contracts in recent seasons, but due to the sensitive and confidential nature of this information they must remain anonymous and we've tried to avoid associating specific numbers with specific riders.
MotoGP
The range of a MotoGP rider's base salary obviously varies due to a variety of reasons with proven success or lack thereof and popularity/marketability in key markets being the predominant factors. Top factory riders who have won races and are Championship contenders can command a salary of about €6-8 million Euros ($6.3-8.4 million USD, at early-May exchange rates). That, however, does not include six-time MotoGP World Champion Marc Marquez, who is paid about double that, approximately €15 million (about $16 million USD) per season.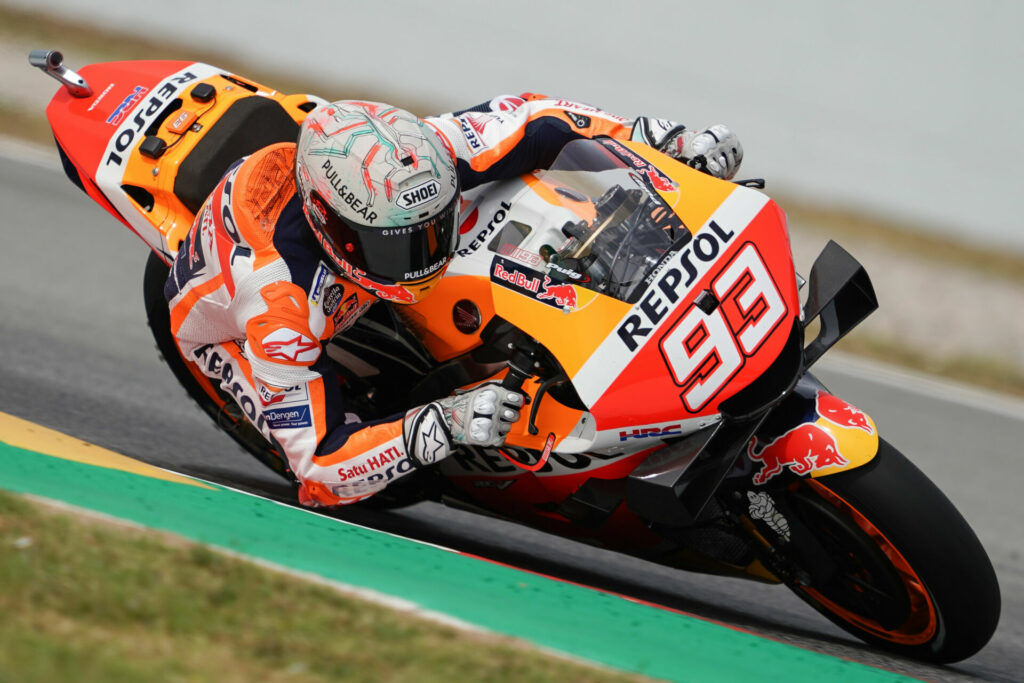 MotoGP riders who have the potential to finish on the podium and maybe win a race can earn between €1-€5 million ($1.05-$5.23 million USD) in base salary, and a rider who just came up from Moto2 and/or is getting a shot with a satellite or independent team may only earn €250,000-€500,000 ($263,000-$527,000 USD). According to our sources, no one in the MotoGP World Championship is currently paying for their ride with their own money or a personal sponsor's money.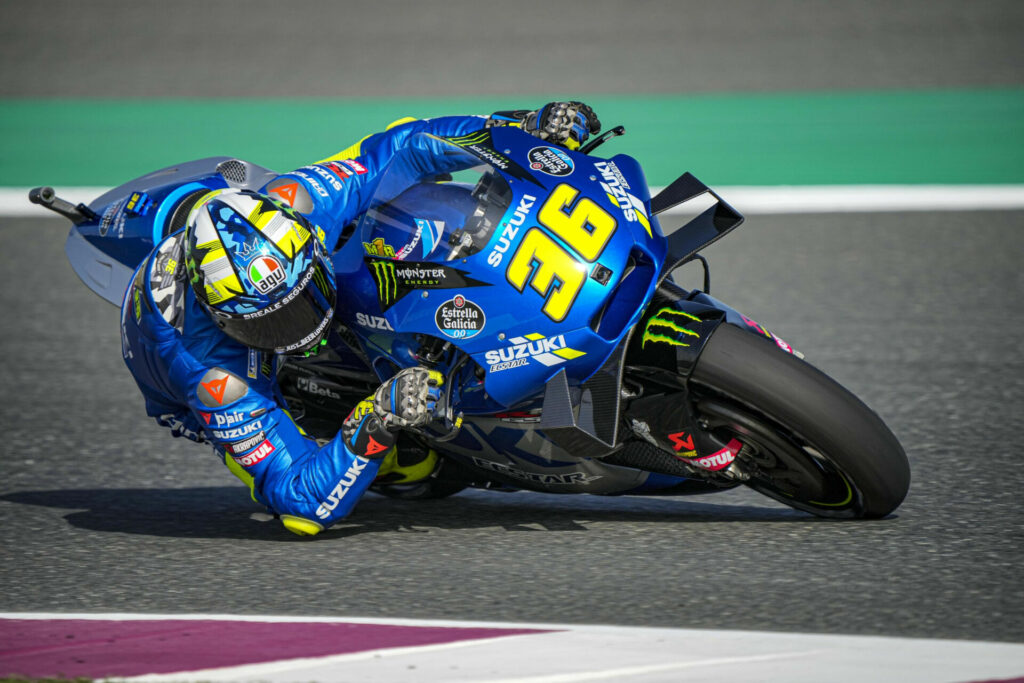 These numbers then vary among riders of an equal caliber because some riders go with a larger guaranteed salary and a smaller bonus structure, while other riders bet on themselves and accept a lower base salary with the potential to earn even more with large bonuses. For instance, a rider who went with a low salary might get a bonus of €250,000 ($263,000 USD) for winning a MotoGP race, while a rider with a large salary might only get €10,000 ($10,500 USD) for a win. The same holds true for Championship bonuses, which can be worth €1 million ($1.05 million USD) or more.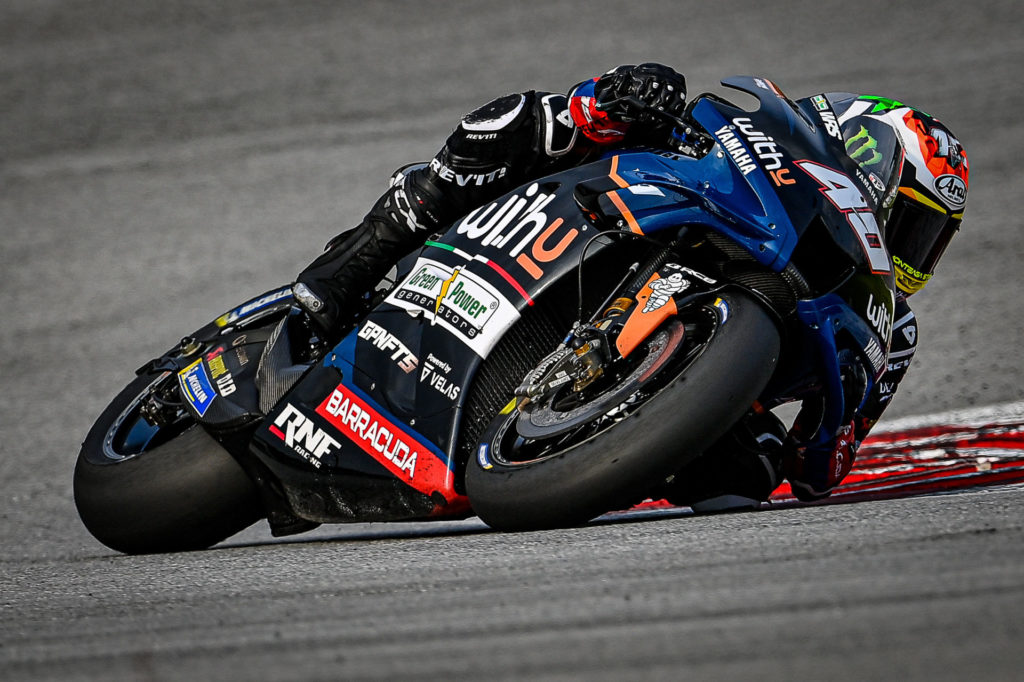 Bonuses can be earned for race wins, podium finishes, pole positions, lap records, front-row qualifying results, Championship points scored, and final Championship finishing position. Bonuses can also be earned from a rider's personal sponsors.
As far as personal sponsors go, riders can negotiate space for their sponsors' logos on the motorcycle, their leathers, and their helmets, but at the higher team and salary levels this available space is minimal and limited to one spot on the upper chest (which usually goes to the rider's helmet sponsor) and sometimes a space on one or both arms of the leather suit.
Helmet deals, what a helmet manufacturer pays the rider to wear and endorse their helmet, can vary in value by brand as well as the resume of the rider. A rider who chooses to go with a premium helmet brand may do so for less money than he could get from an emerging brand that stands to benefit more from the exposure the rider would bring. At the top of the food chain, a rider can earn €600,000-€700,000 ($630,000-$738,000 USD) per season from his helmet manufacturer and €300,000-€400,000 ($316,000-$421,000 USD) from their leathers supplier.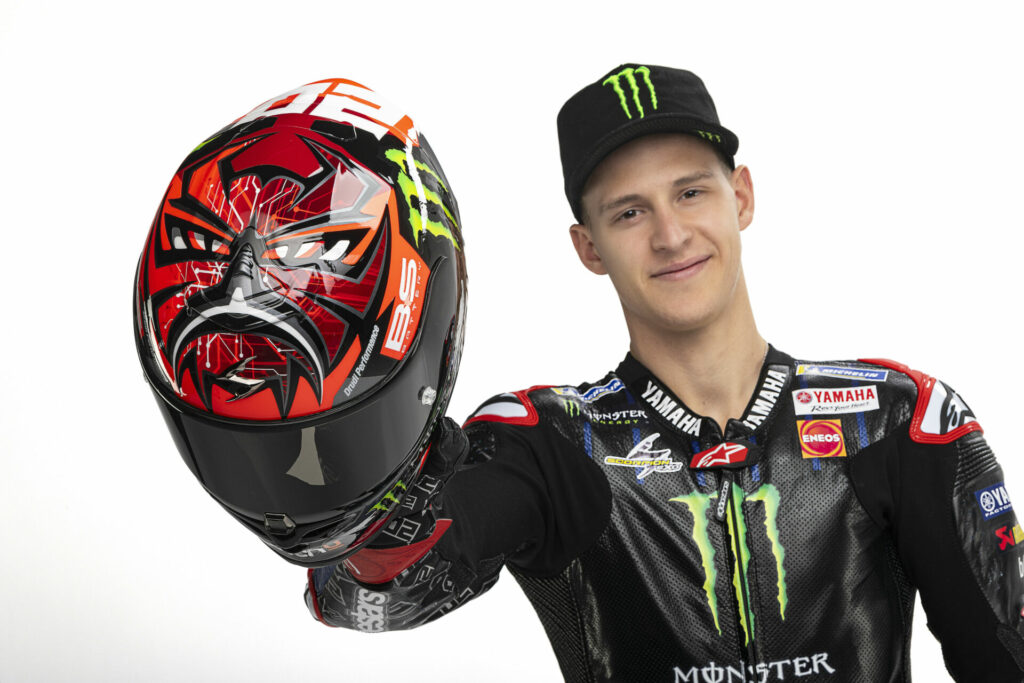 The value of personal sponsorship stickers on a rider's helmet also varies widely based on the size and location of the sticker. At the high end, an energy drink company may pay €1 million ($1.05 million USD) — or more if your name is Valentino Rossi – to put a large logo on the side of a rider's helmet. Smaller stickers placed elsewhere on a rider's helmet cost a minimum of €25,000 ($26,338 USD) per season and goes up to €200,000 ($211,000 USD) or more for something on the chin bar, but we are told that there are some riders in the World Championships who still put stickers on their helmet in exchange for free product and to be affiliated with premier global brands they like. Think Oakley or Nike.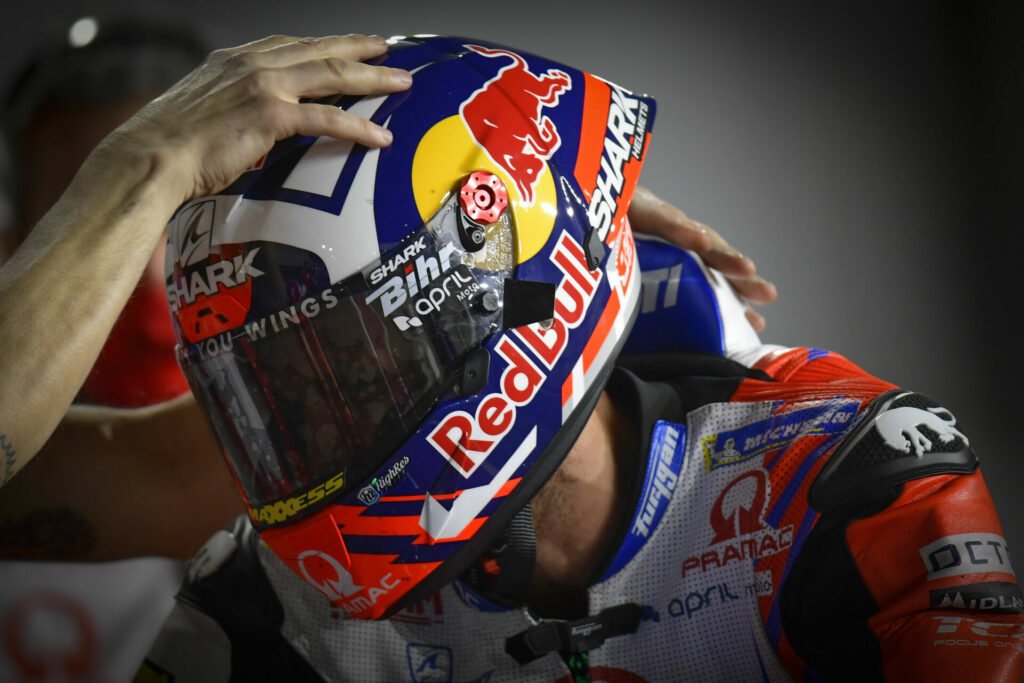 Riders also get paid or otherwise compensated for endorsement deals that are never even seen on their bike, leathers, or helmets, much like the kind of deals other professional athletes do away from the field of competition. An example of this would be appearing in a TV commercial or at a special event in exchange for cash or use a luxury car for a year.
MotoGP riders do not pay for their travel expenses. Most riders have all of their travel expenses taken care of. The teams make and pay for all of the travel arrangements, including two Business-class airline tickets to every test, race, and official personal appearance. And it's interesting to note that personal appearances are one of the most heavily negotiated items when doing MotoGP rider contracts.
MotoGP riders further back on the grid may make their own travel arrangements and pay for them out of an allocated travel budget, which may or may not be enough for two Business-class tickets everywhere they go.
Most MotoGP riders are supported by a personal assistant (the person seen on camera carrying around their helmet bag, drink bottle, etc.), a riding coach, a personal trainer, a physical therapist, a nutritionist, and maybe more people behind the scenes. Some rider deals include an allowance for a personal assistant and a team may provide a physical therapist or massage therapist at the races, but most of the time a rider pays all of these support personnel out of their salary.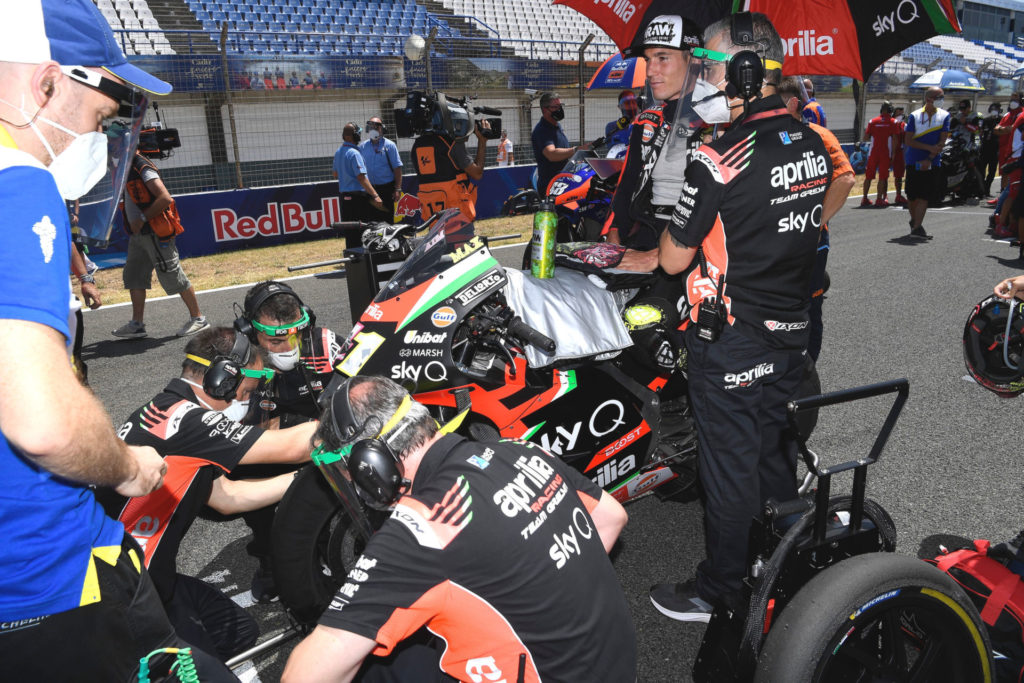 When it comes to medical expenses, the rider receives free care from Clinica Mobile for anything while at the races and is provided health insurance coverage through IRTA (International Road Racing Teams Association) that covers their care whether it's for an injury suffered while racing at an official event or an injury suffered while training on a motocross bike at their home in between races. Some riders, however, supplement this with additional health insurance, disability insurance, and life insurance coverage.
World Superbike
The compensation earned by riders in the FIM Superbike World Championship (WorldSBK) are understandably scaled down. For instance, most factory WorldSBK riders who have the potential to compete for top spots can make about €500,000-€600,000 ($527,000-$632,000 USD) per season, but riders can earn a salary of up to €1 million ($1.05 million USD), or more, if they win enough World Championships.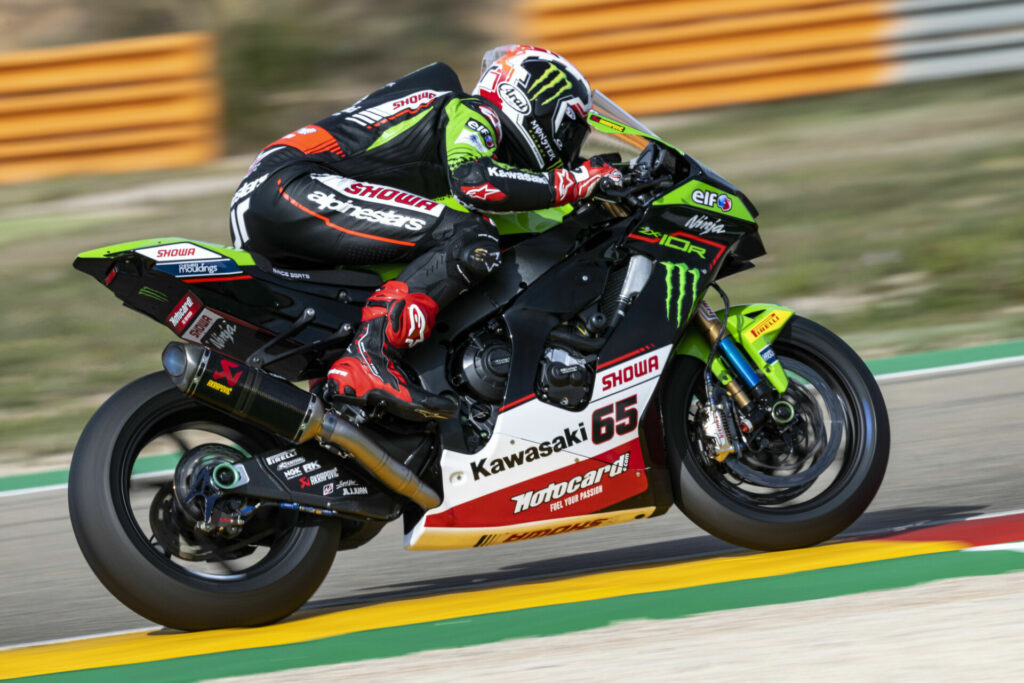 At the bottom end of the scale, a rider with the right resume can buy a full-time ride on a Superbike. This price varies, obviously, but around €300,000 ($316,000 USD) will probably put a rider on a Superbike for a season. And believe it or not, that's less than it costs to buy a Moto3 World Championship ride with a top team – approximately €400,000 ($421,000 USD). Having said that, there are top riders in Moto3 and Moto2 who are getting paid good money, including Americans Cameron Beaubier and Joe Roberts.
The same kinds of bonuses found in MotoGP are also available in WorldSBK, but again, they are scaled down and some riders may not get any bonuses for some significant accomplishments. At least one manufacturer doesn't pay bonuses for winning one of the short Superpole races, for instance, and bonuses for qualifying results are rare.
WorldSBK riders still get paid to wear and endorse helmets and leathers, and a good deal with a helmet company can be worth €150,000 ($158,000 USD) with leathers companies paying top riders slightly less than that each season. An energy drink logo on the helmet of a top rider can bring another €150,000 ($158,000 USD) or more, while smaller logos on the helmet can pay the rider €10,000-€50,000 ($10,535-$52,676 USD).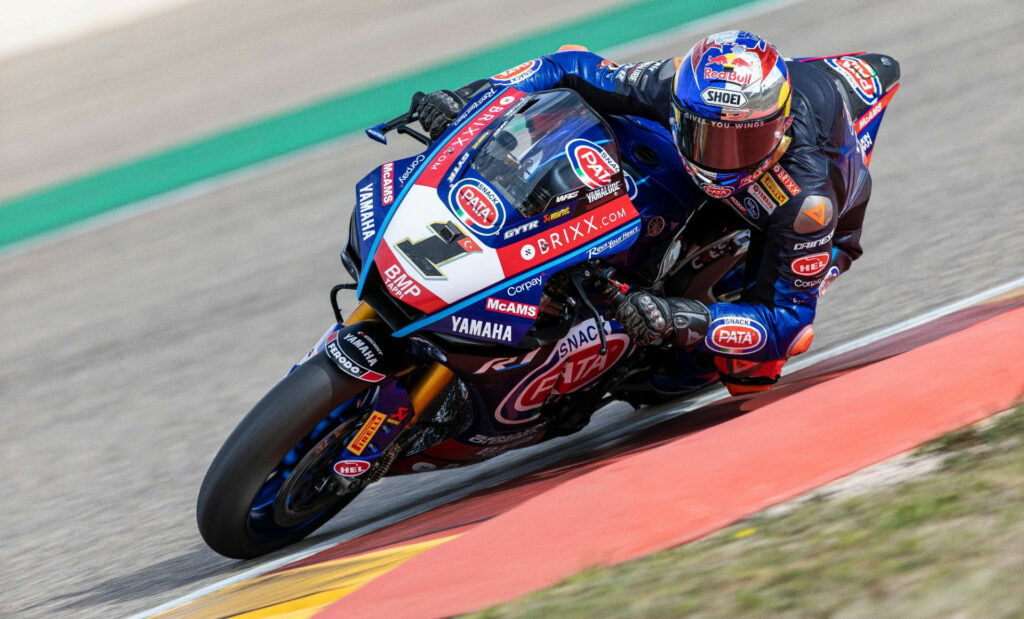 How travel expenses are handled varies widely between teams and riders. Factory riders typically have their travel expenses paid for albeit they may not always fly with a companion or in Business Class, but surprisingly at least one top rider pays for all of their travel expenses out of their salary. Other racers are allocated a travel budget to work with. Riders who pay to be on a team, obviously, also pay for their own travel expenses.
Like in MotoGP, the people who support a rider (personal assistant, rider coach, trainer, etc.) are paid by the rider out of their salary. Also like in MotoGP, WorldSBK riders are provided some level of medical insurance.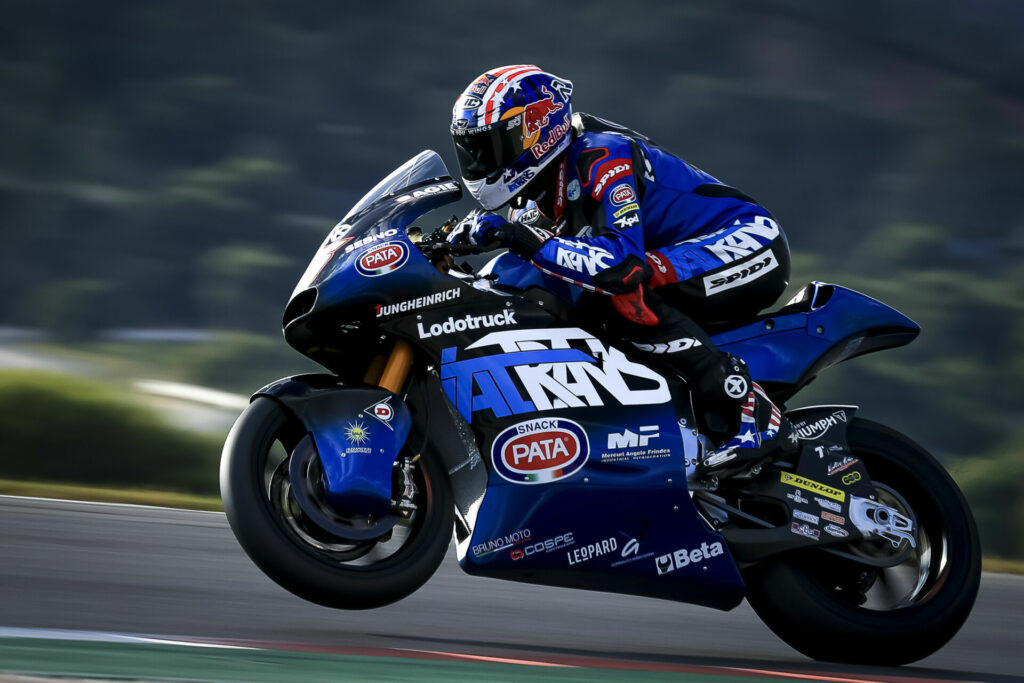 Adding up salaries, helmet and leathers deals, and personal sponsorships, top MotoGP racers (aside from Marc Marquez and Valentino Rossi) can make between €7,475,000-€10,350,000 ($7,875,000-$10,900,000 USD) before bonuses and top WorldSBK riders can earn between €730,000-€1,475,000 ($769,000-$1,554,000 USD) before bonuses.
Unfortunately, we cannot tell you exactly how much each rider earns in salary, bonuses, and endorsement deals, but hopefully the information provided here will help you understand how well your favorite rider is doing. And hopefully it will also continue to fuel the dreams of all those aspiring racers out there, because there still are pots of gold at the end of some of those racing rainbows.