Honda Confirms Returning miniMOTO, Scooter and Trials Models
ALPHARETTA, Georgia
Trail125 receives engine updates for 2023 model year
Also returning: Ruckus, Metropolitan and Montesa Cota
In an announcement today, American Honda confirmed the return of a number of two-wheel products for model-years 2023 and 2024. A diverse range of categories is represented, highlighting Honda's commitment to producing high-quality machines for casual riders, nostalgia-driven customers and niche-focused enthusiasts.
Honda's retro-inspired Trail125 receives a new engine and a new color for 2023. The efficiency-focused advancements align the popular model with its miniMOTO relatives, especially the Super Cub. Returning for the 2024 model year, the iconic Ruckus and classic Metropolitan scooters continue to provide approachable and practical urban transportation. On the trials front, the two Montesa Cota 4RT models are back for 2023, following another incredible season of FIM World Trials competition in which Repsol Honda's Toni Bou captured his record 32nd world title (16 indoor, 16 outdoor).
"Each of these models has a rich history and a loyal following, so we're pleased to continue offering them for our customers," said Brandon Wilson, American Honda Manager of Sports & Experiential. "From the affordable and user-friendly Trail125, Ruckus and Metropolitan to the highly specialized Montesa Cota 4RT models, Honda takes great pride in serving all types of two-wheel enthusiasts, regardless of how they choose to pursue their particular adventure."
Trail125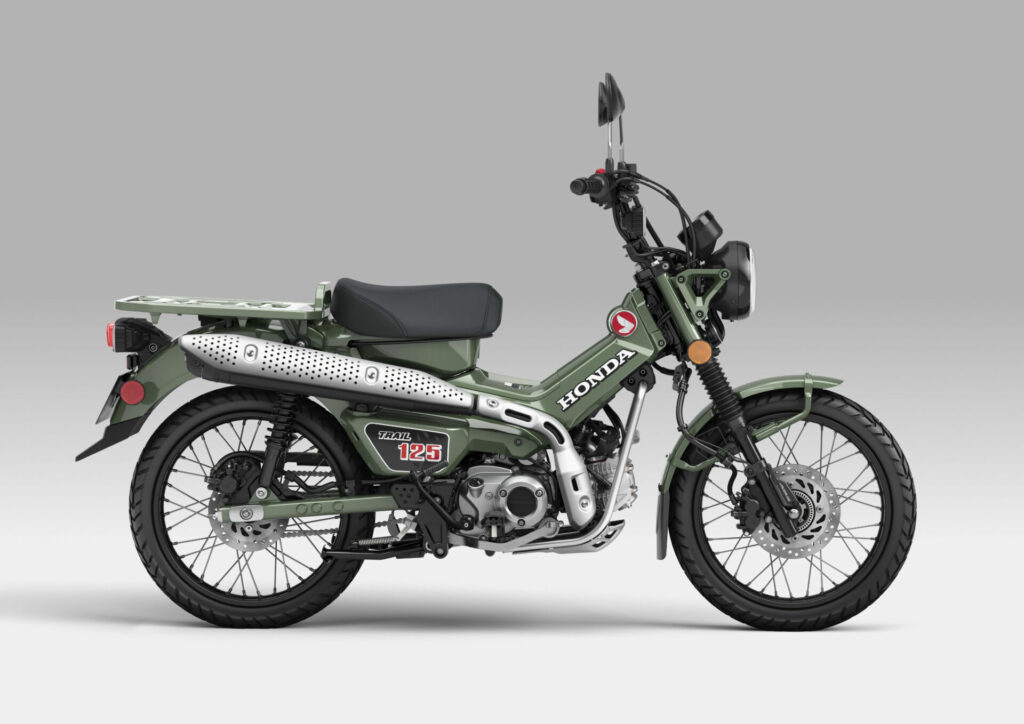 Honda's Trail125 is proof that classics never go out of style. Inspired by the original Honda CT models of the 1960s, the model has an authentic, vintage look, evoking the "You Meet the Nicest People On a Honda" ethos for which the brand has always been known. Hidden behind its classic aesthetic is state-of-the-art technology that enables confidence-inspiring performance and modern riding comfort. As the rugged cousin of the Super Cub, the Trail125 is well-suited for everything from urban adventures to casual off-road treks. Approachable, fun and versatile, this nostalgic miniMOTO delivers on all fronts.
MSRP: $3,999
Color: Pearl Organic Green
Available: April
Ruckus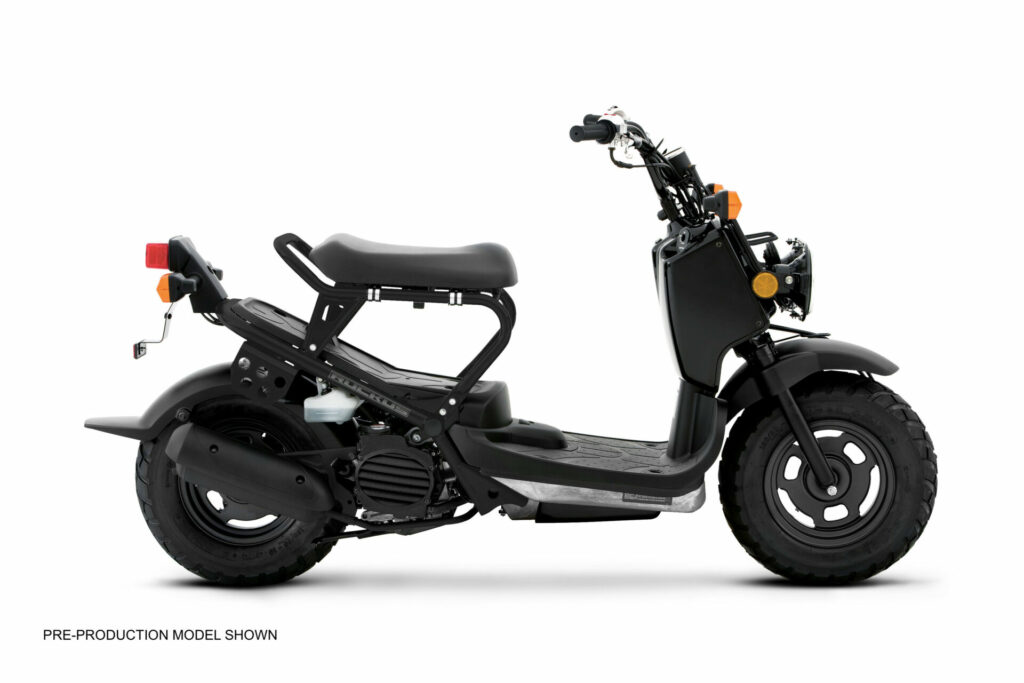 While a diminutive stature is one of the most noticeable attributes of Honda's Ruckus, discounting it on those grounds would be a mistake. After all, this character-rich model has launched an entire subculture of scooter customization and group rides. Its exposed frame, dual round headlights, affordable price and ease of use make it a great option for unique around-town transportation, with some owners content to leave it in stock form, while others opt to personalize it to their desired look and application. Either way, the Ruckus is guaranteed to turn heads wherever it goes.
MSRP: $2,899
Colors: Black; Beige
Available: April
Metropolitan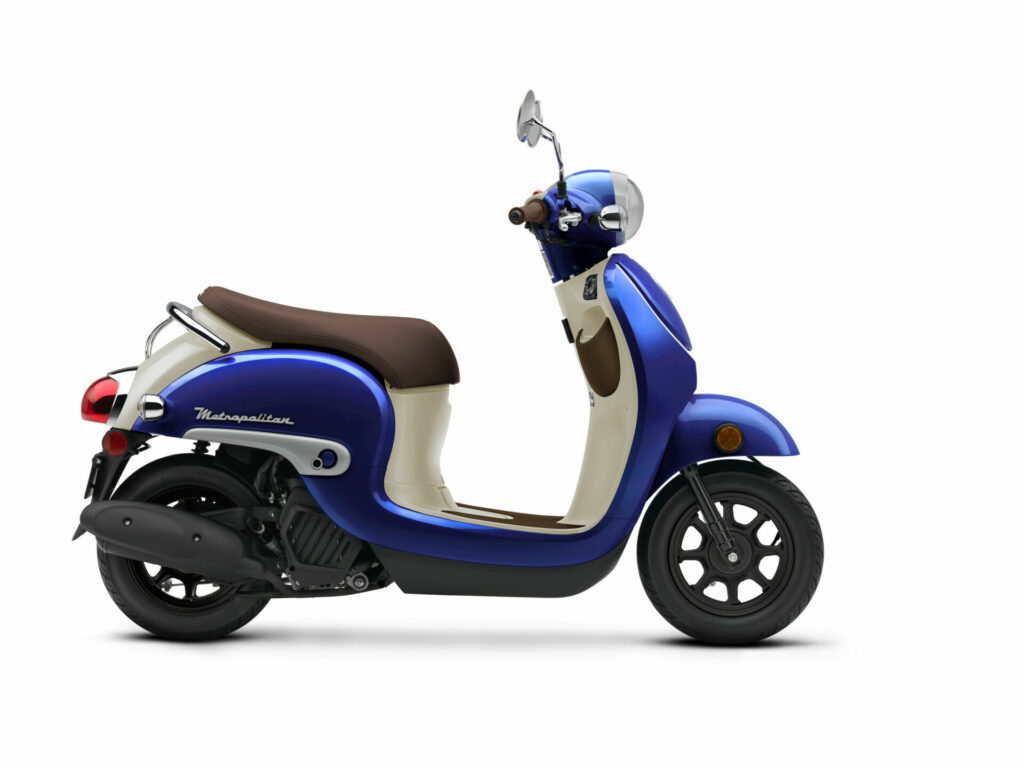 Purchase considerations for around-town transportation don't get much more practical than affordability and reliability—both of which Honda's Metropolitan offers in spades. Still, that doesn't mean style can't be a factor, as evidenced by this scooter's European-inspired like sleek, rounded bodywork. It also boasts utility-focused features including in-dash and under-seat storage compartments, as well as a convenient hook for securing a bag. From daily commuting to enjoying a Sunday coffee-shop outing, the Metropolitan makes getting around a lot more fun.
MSRP: $2,649
Color: Matte Armored Green Metallic; Blue Metallic
Available: May
Montesa Cota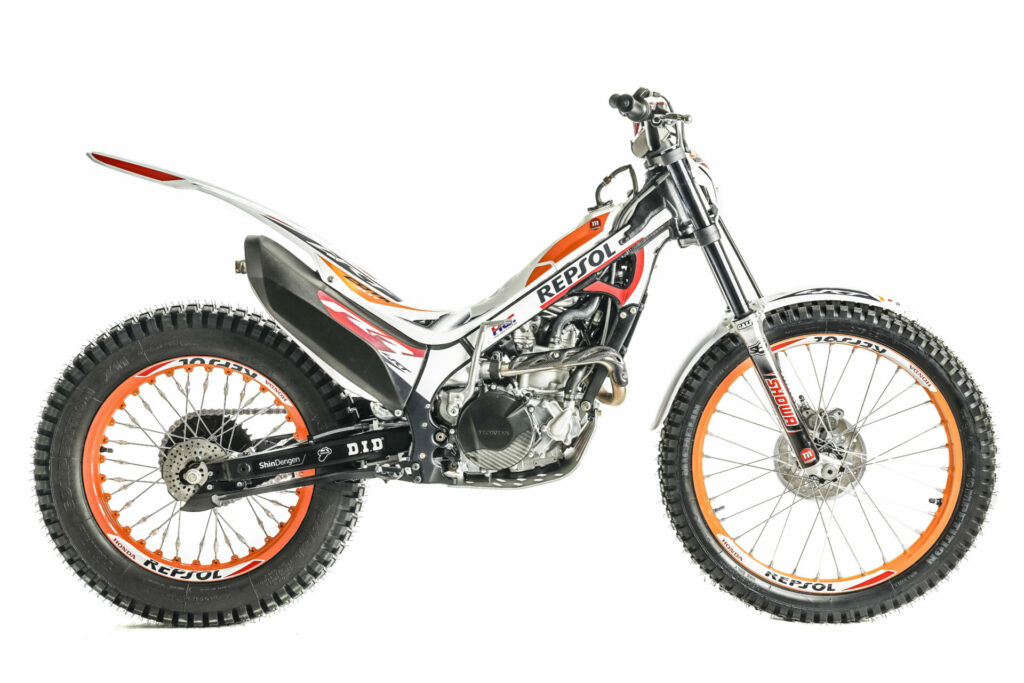 Designed, developed and produced in Barcelona, Spain—the unofficial capital of trials, and the home of Montesa's factory—the Cota models are elite machines that are capable of tackling the most impossible sections imaginable. That's why Montesa (a subsidiary of Honda) is the choice of perennial FIM World Trials Champion Toni Bou, who was heavily involved in the development of the 4RT301RR and 4RT260R. Together, this pair of models addresses the needs of any trials rider.
MSRP
2023 Montesa Cota 4RT260R: $9,299
2023 Montesa Cota 4RT301: $11,899
2023 Montesa Cota 4RT301RR: $11,899
Colors:
2023 Montesa Cota 4RT260R: Red
2023 Montesa Cota 4RT301: Blue Metallic
2023 Montesa Cota 4RT301RR: White
Available: May