Although his racing plans have not been officially announced, two-time and defending Daytona 200 Champion Brandon Paasch is on a personal mission to promote the upcoming Daytona 200 March 9-11 at Daytona International Speedway.
"I was kind of sitting at home [in Melbourne, Florida] and saw that the Daytona 500 was coming up," 21-year-old Paasch told Roadracingworld.com. "I was like, you know what? I haven't seen anybody post anything about going to the Daytona 500 in recent years, not any Daytona 200 winners, not anyone trying to promote the Daytona 200 at the Daytona 500. I was like, why the **** not. It just confuses me why no one has tried to reach out and make the connection and try to grow our sport a little bit."
Paasch called MotoAmerica and, with their assistance, arranged media passes for him, his fiancé Darian Briody, and his two videographer friends and did some last-minute coordination with Daytona International Speedway.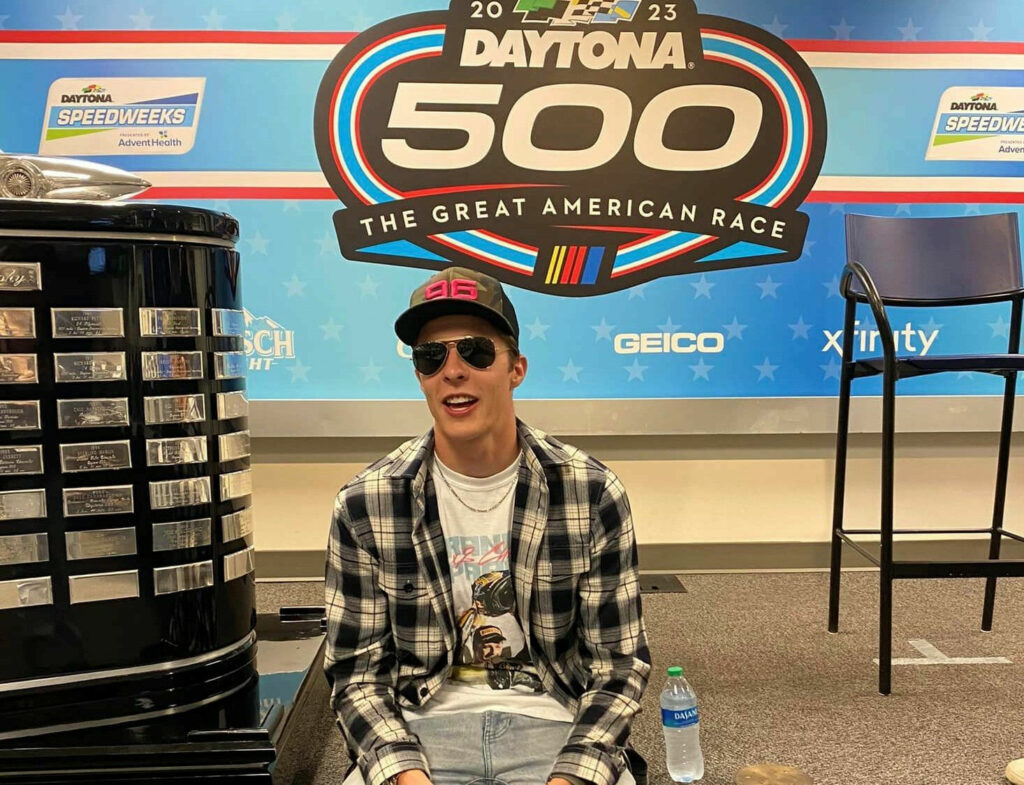 "I just wanted to do some kind of promotion for the race and get some more people in the stands and make it a bigger event," said Paasch. "I did a live TV interview with FOX35 out of Orlando. I got to hang out with Conor Daly, an IndyCar driver, [NASCAR driver] Justin Allgaier, all kinds of people. Jeff Weil from Arai was introducing me to people, showing me around. It was sweet. I got to talk to so many cool people. It was a really bad ass experience.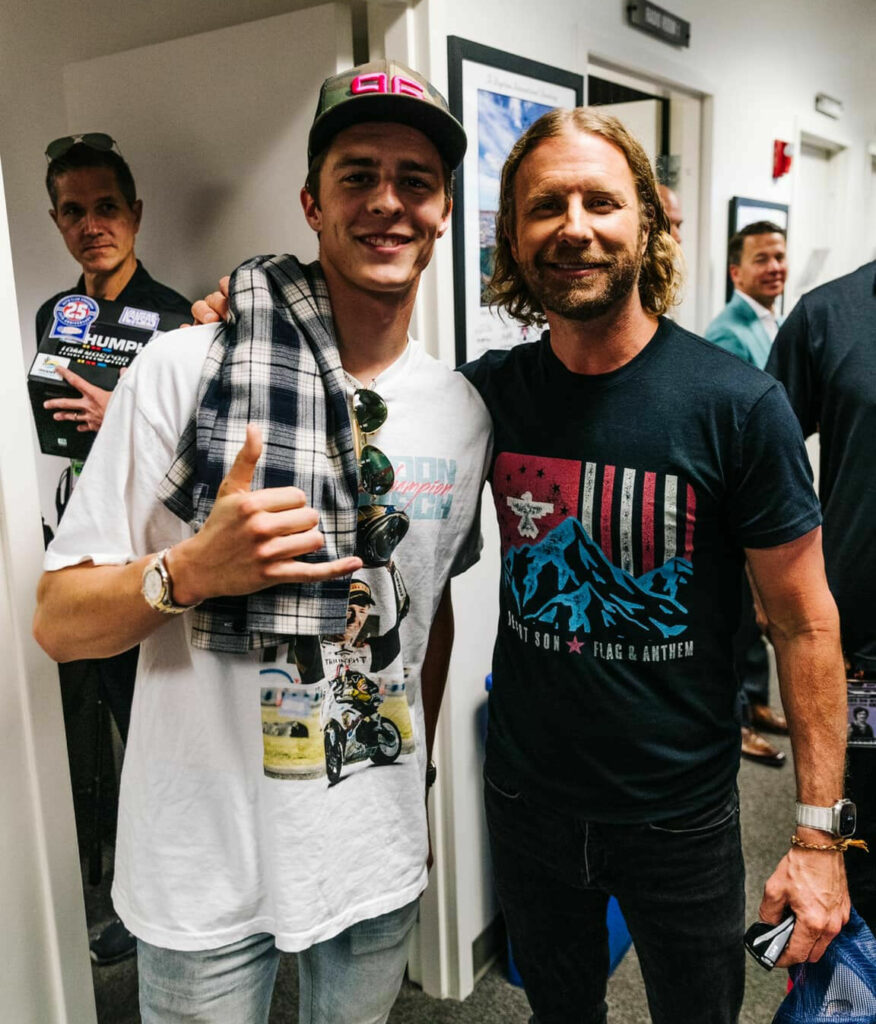 "We met Travis Pastrana. I walked up to him. He was about to race the Xfinity race, I think it was, the night before the 500. We started talking and I told him I did the Daytona 200. He said, 'No sh*t? That's so cool! I used to watch that all the time growing up.' Then he told me about watching Scott Russell crash in front of him and then picking it up and winning the race.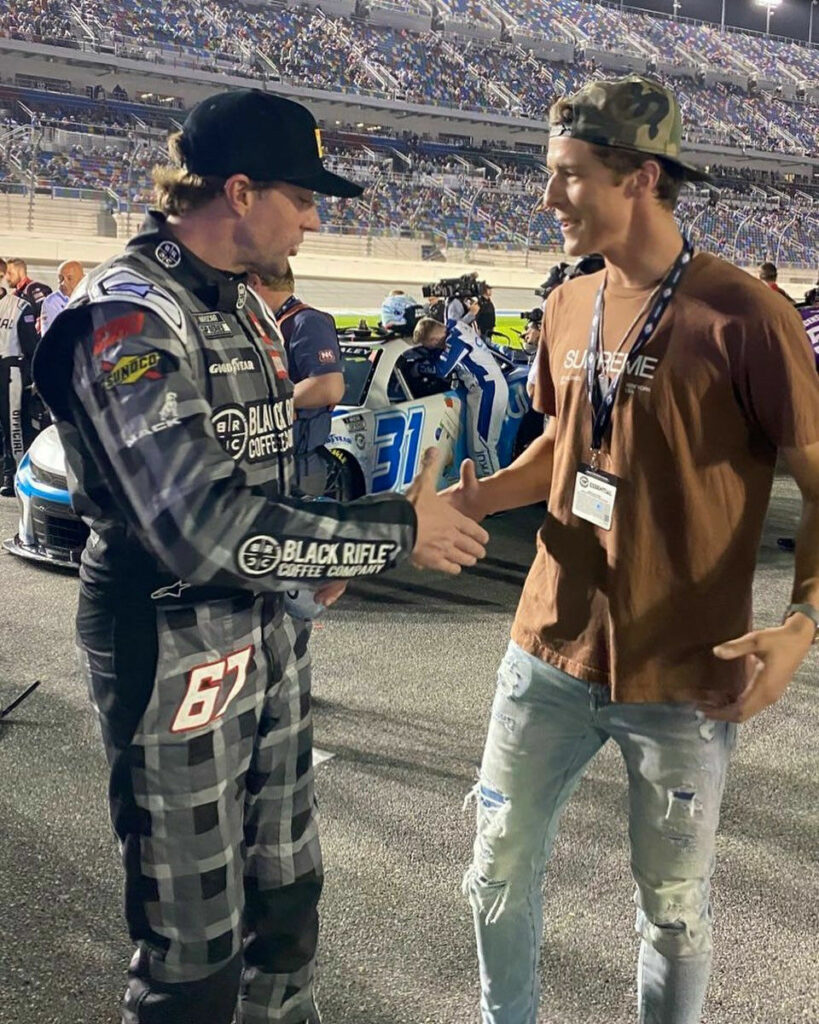 "These people know all about the race. They knew about Anthony Mazziotto hitting the wall last year. They do pay attention. They just don't have the faces with the names."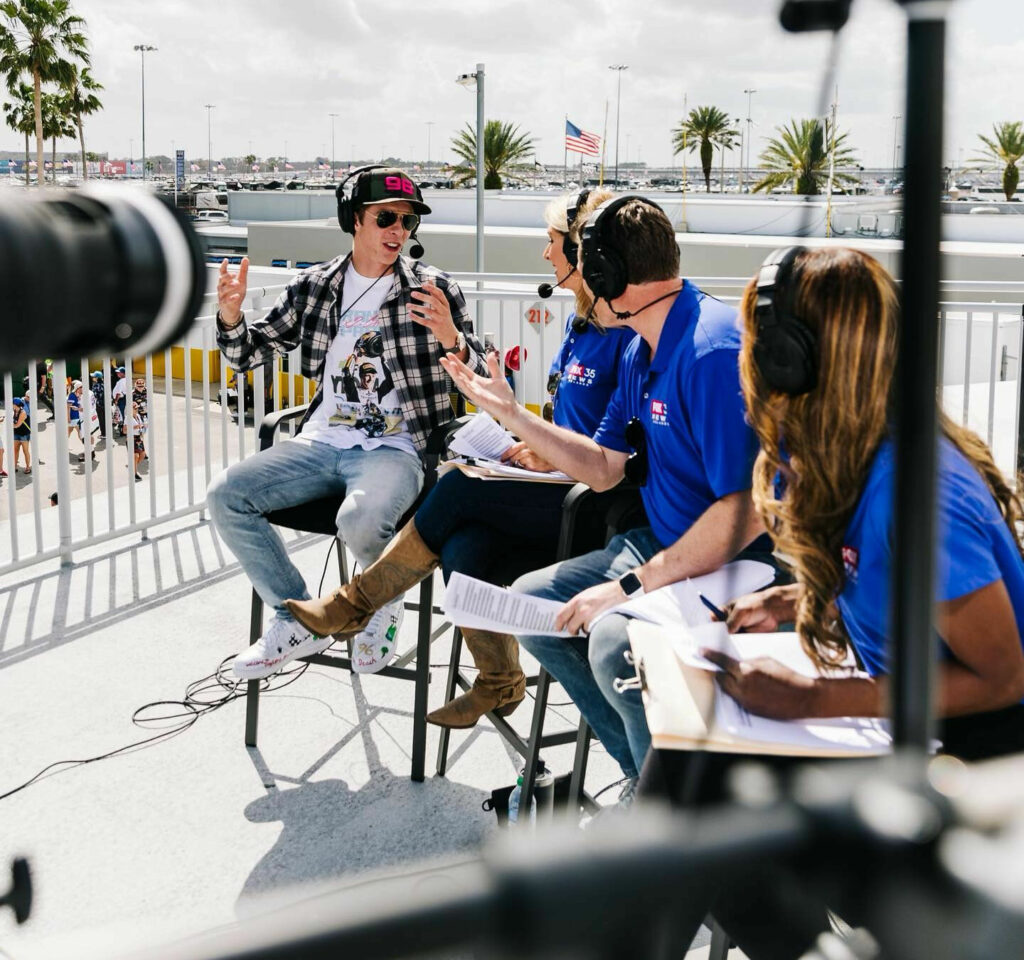 And Paasch isn't stopping his efforts to promote the Daytona 200.
"We're supposed to be going to the Daytona Supercross this coming weekend and then the IndyCar race in St. Petersburg the next day. So, we're going to both of those events to do some more interviews and promotion stuff. And we're making social media posts and YouTube videos out of everything. I'm doing it all myself, me and my friends. I'm just trying to promo the sport, trying to get more eyes on us and make it worth everybody's time."