Everyone is invited to the Daytona 200 Monument Celebration on the Boardwalk, just south of the Bandshell on Wednesday, March 11 at 11:00 a.m. local time in Daytona Beach, Florida.
The Daytona 200 Monument honors the racers, men, and women of the historic American motorcycle race, from the Daytona beach sands to the high banks of Daytona International Speedway. Other motorcycle people and families are honored here too. Join us for the fun.
This year we honor our beloved founders Dick and Beverly Klamfoth. Dick Klamfoth was a three-time winner of the Daytona 200-mile race on the beach and hand-built this monument with beautiful granite plaques and honorary red bricks. He passed away at the end of 2019.
We are proud to induct Michelle A. Lindsay and TOBC Racing, the only woman-owned team to win the Daytona 200 three times, which it did with Danny Eslick in 2015, 2017, and 2018. The TOBC Racing Yamaha YZF-R6 Daytona 200-winning racebike will be on display. Other inductees are John Parham, Arlen Ness, Rodney Farris, Charlotte Kainz, David Jones and Dick Dickinson.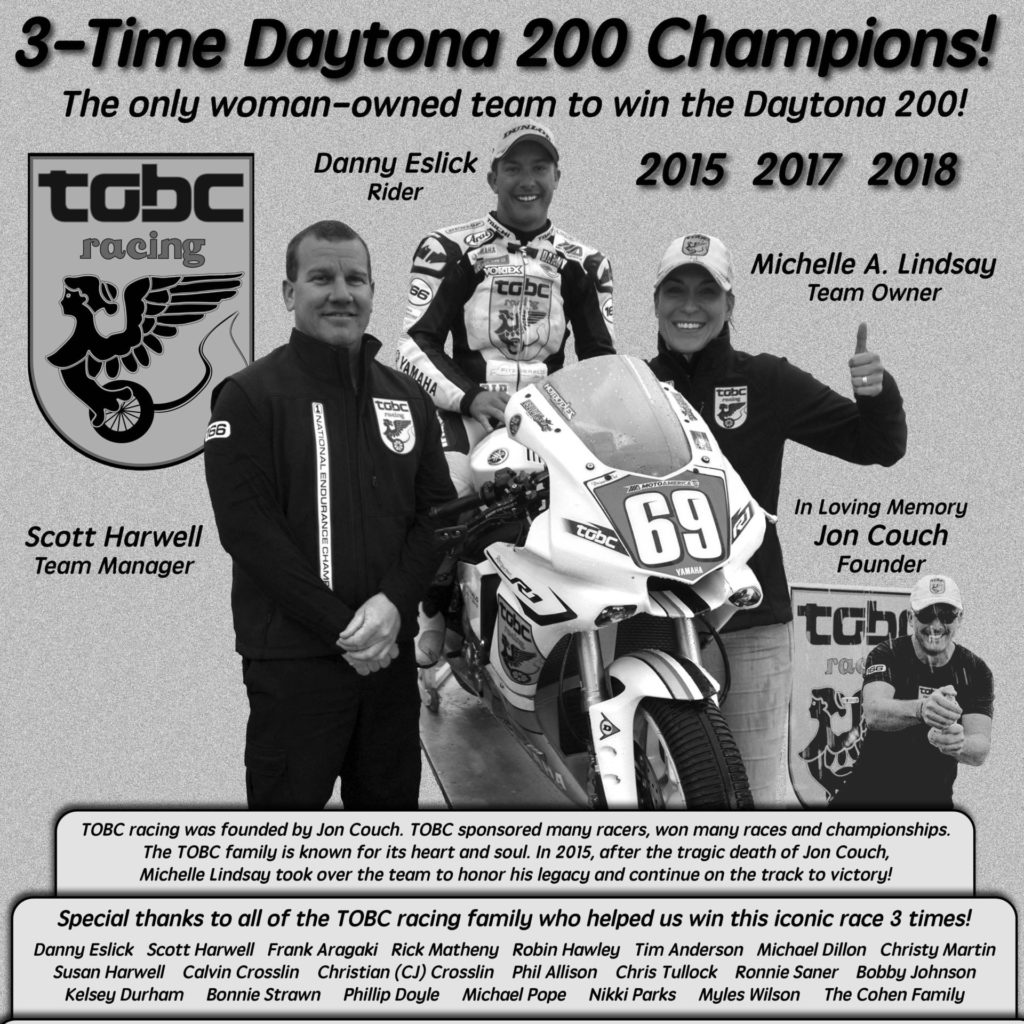 Daytona 200 champions David Sadowski, Scott Russell, Jason DiSalvo, artist Lee Bivens, and other motorcycle racing celebrities and race motorcycles will be there! Refreshments and food will be served.
As Dick Klamfoth said, "The Daytona 200 Monument is likely to be here forever, and everyone can be a part of it!"
We hope to see you in Daytona.