On-track activities are currently on hold at the 80th Daytona 200 MotoAmerica event Thursday morning at Daytona International Speedway due to the 3.51-mile infield road course being wet from overnight and early morning rain showers.
The day was due to start at 9:30 a.m. local time with Twins Cup Practice One.
According to MotoAmerica Communications Manager Paul Carruthers, an inspection of the track was to take place at 9:45 a.m. Any adjustments to the schedule will not likely come until after the track is deemed dry enough to ride on.
MotoAmerica will not put bikes on a wet surface at Daytona International Speedway, according to MotoAmerica COO Chuck Aksland.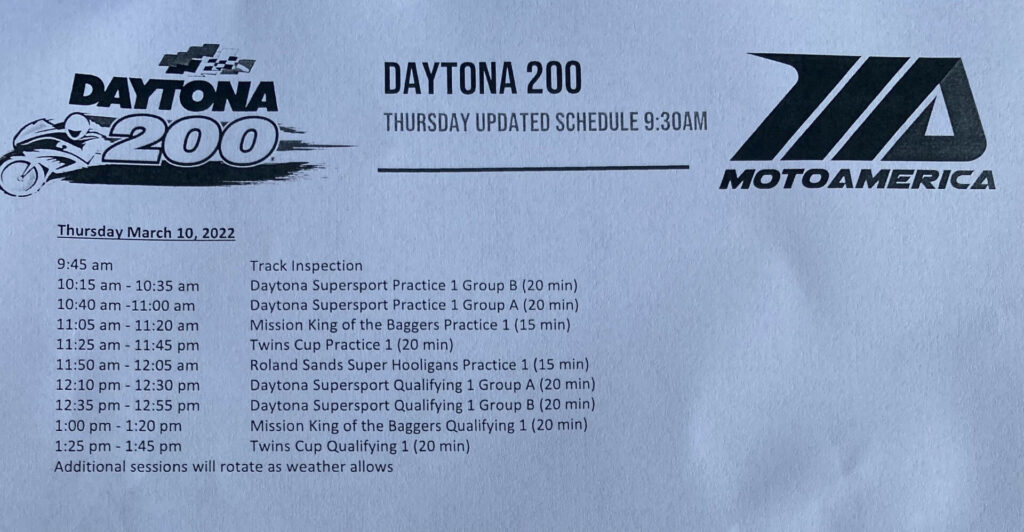 Update: As of 10:50 a.m. local time MotoAmerica was preparing to start Supersport Group B practice, the unofficial slower group.