Featured In the August 2020 issue of Roadracing World: Harley-Davidson Museum
        Harley-Davidson has a 110-plus-year history of producing motorcycles and promoting the two-wheel culture. It is one of the most recognizable brands in the world, but for most of that time, the company had kept its story and extensive archives largely to itself. That all changed in 2008 when The Motor Company opened the Harley-Davidson Museum, a purpose-built 150,000-sq. ft. multi-use facility on a 20-acre campus near downtown Milwaukee, Wisconsin.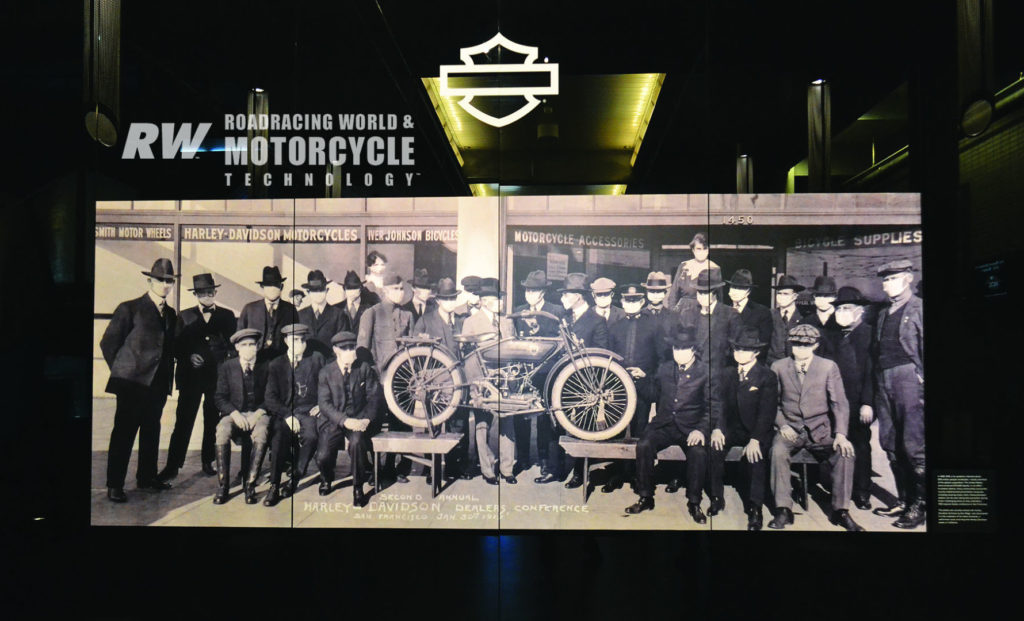 Not only did the museum bring the history of Harley-Davidson to life, it quickly became an attraction for motorcycle fans and tourists, drawing in an estimated 300,000 visitors annually…
—Harley-Davidson Museum, by David Swarts
It's a must-visit destination for fans of The Motor Company, but it also tells an important part of the story of motorcycling in the United States. Read what lies in store for visitors to the Harley-Davidson Museum—the details and the back story are in the August issue of Roadracing World!
Roadracing World & Motorcycle Technology is THE definitive source for motorcycle racing, riding, and tech information.
PREVIEW the August 2020 Issue of Roadracing World!
Roadracing World & Motorcycle Technology magazine is available in print and digital formats. SUBSCRIBE NOW . Or call (909) 654-4779, 9:00 a.m. – 5:00 p.m. Pacific Time, Monday through Friday.
Available at Cycle Gear and other motorcycle retailers.
Visit www.roadracingworld.com daily for breaking news and events.
Like us on Facebook https://www.facebook.com/roadracingworld
Follow us on Twitter: https://twitter.com @roadracingworld
Follow us on Instagram https://instagram.com @roadracing_world