THE QUAIL MOTORCYCLE GATHERING NAMES BUBBA SHOBERT AS 2023 HONOREE
Flat-track legend and Hall of Famer named Legend of the Sport for the premier motorcycle gathering of over 300 vintage and modern motorcycles and scooters
Carmel, Calif. – The Quail Motorcycle Gathering announced that it will honor motorcycle racing legend Bubba Shobert as its 2023 Legend of the Sport during the 13th annual event in Carmel, California, on Saturday, May 6. One of the most anticipated motorcycle events of the year, the gathering celebrates the evolution of two-wheeled artistry with more than 300 vintage and modern motorcycles, scooters and bicycles, as well as artisan lunch options, local wines and brews, and a family-friendly kids area, all on the lush grasses of Quail Lodge & Golf Club.
Born in Lubbock, Texas, Don Wayne Shobert began riding a Briggs & Stratton minibike when he was just 6-years-old. At the age of 8, his father Don took him to the AMA Grand National races at the Houston Astrodome, and the young Shobert immediately knew what he wanted to do with his life.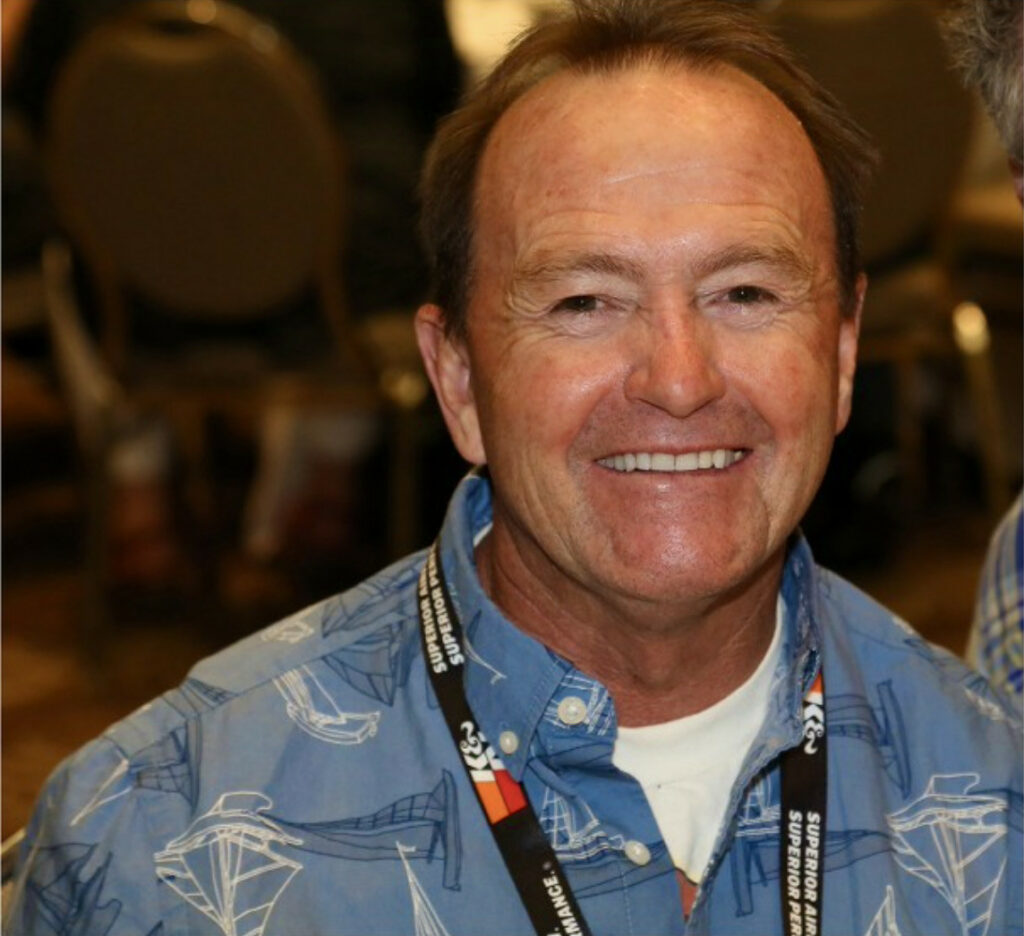 From there, Shobert built a successful motorcycle racing career in a variety of disciplines. He is a three-time AMA Grand National Flat Track champion (1985-1987), 1988 AMA Superbike champion, AMA Hall of Famer and 2007 Motorsports Hall of Fame member. Considered by many to be one of the fiercest and most-consistent flat track racers of all time, Shobert is one of the very few racers to have won in all forms of the Grand National Championship series: mile, half-mile, TT steeplechase, short track and road racing.
"Bubba Shobert is an icon in the motorcycling world, so we are thrilled to honor him as our Legend of the Sport this May," said Kai Lermen, general manager of Quail Lodge & Golf Club. "Each year, we recognize those influential individuals who have made significant achievements and contributions to motorcycling, and Bubba's accomplishments speak for themselves."
Event attendees will enjoy a fireside chat with Shobert on-stage during the event, including a chance to learn more about his racing success and accomplishments.
The event kicks off with The Quail Ride on Friday, May 5. The 100-mile cruise, which is limited to just 100 motorcycles, departs from the Quail Lodge & Golf Club for a ride through the picturesque backroads of the Monterey Peninsula and includes lunch and dinner. Applications to join The Quail Ride can be submitted here.
The Quail Motorcycle Gathering features activities for all ages, and children and pets are welcome. Admission-only credentials are $60 per person and include parking and gear valet service for those riding a motorcycle to the event. A young adult credential for kids 13-18 years old are available for $20; kids 12 and under get in free.  Guests can upgrade their experience with a General Admission + Hospitality credential for $175 per person, which includes access to a private seating area for a catered lunch buffet and non-alcoholic beverages, as well as on-site parking. Tickets are now available online at www.quaillodgetickets.com.
Entries are now being accepted for 2023's featured classes: Italian and Single motorcycles, 1970s Vintage Muscle, and Bring on the Baggers, as well as 11 traditional classes. Entrant applications can be submitted here.
Please visit The Quail's event website for detailed application, ticket and event information for the complete schedule of 2023 events. Follow The Quail Events on Facebook and Instagram to stay up to date on all activities.
The Peninsula Signature Events 2023:
13th Annual The Quail Ride: Friday, May 5, 2023
13th Annual The Quail Motorcycle Gathering: Saturday, May 6, 2023
25th Annual The Quail Rally: Monday, August 14 – Wednesday, August 16, 2023
20th Annual The Quail, A Motorsports Gathering: Friday, August 18, 2023