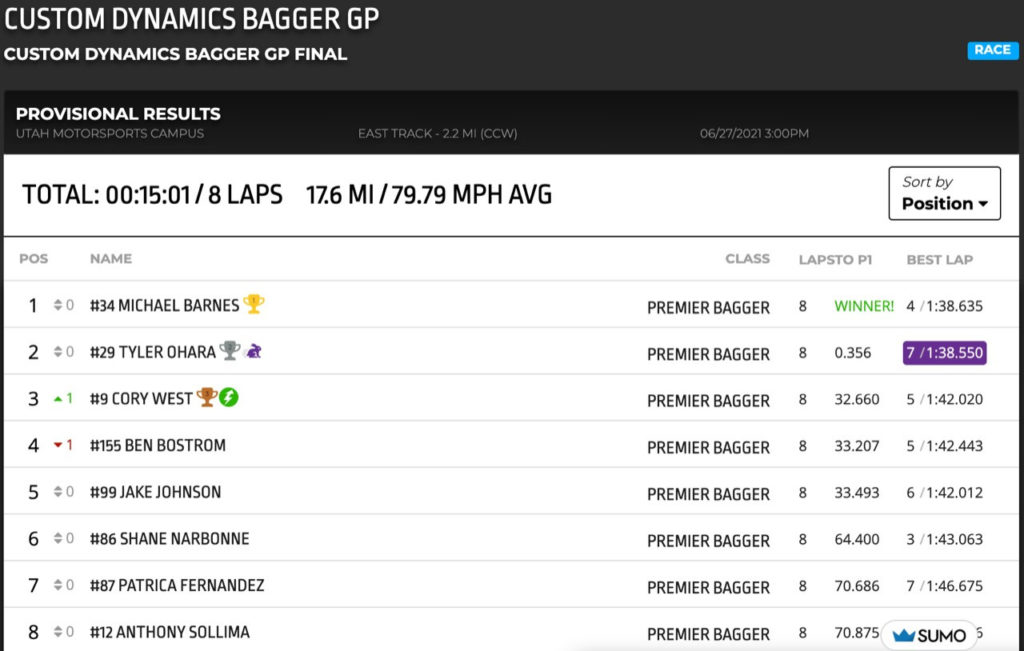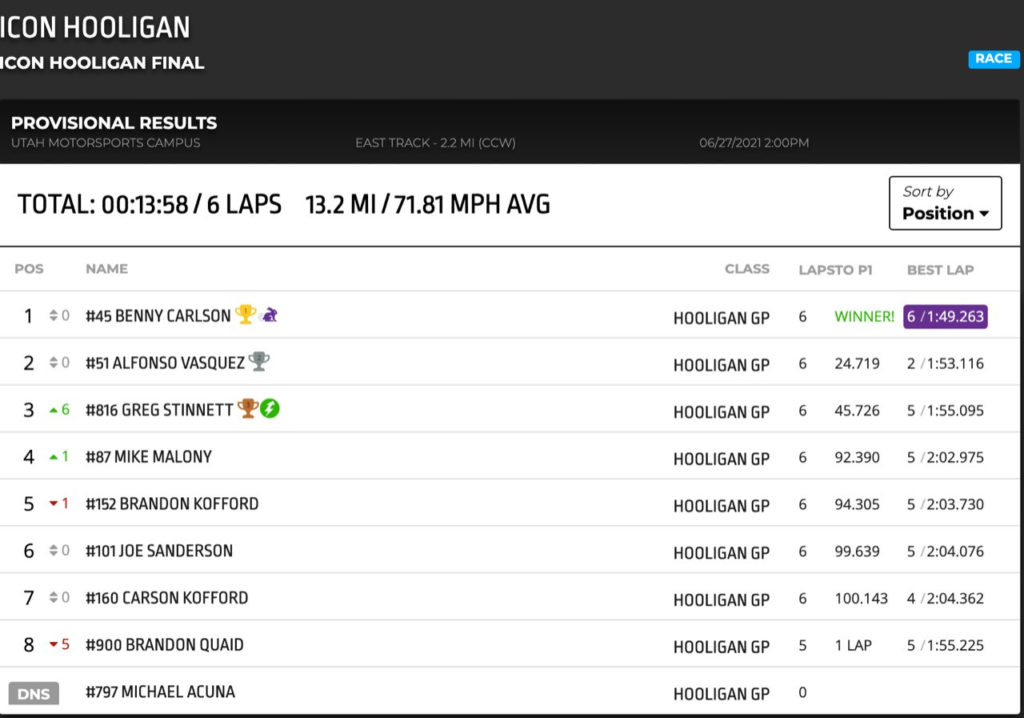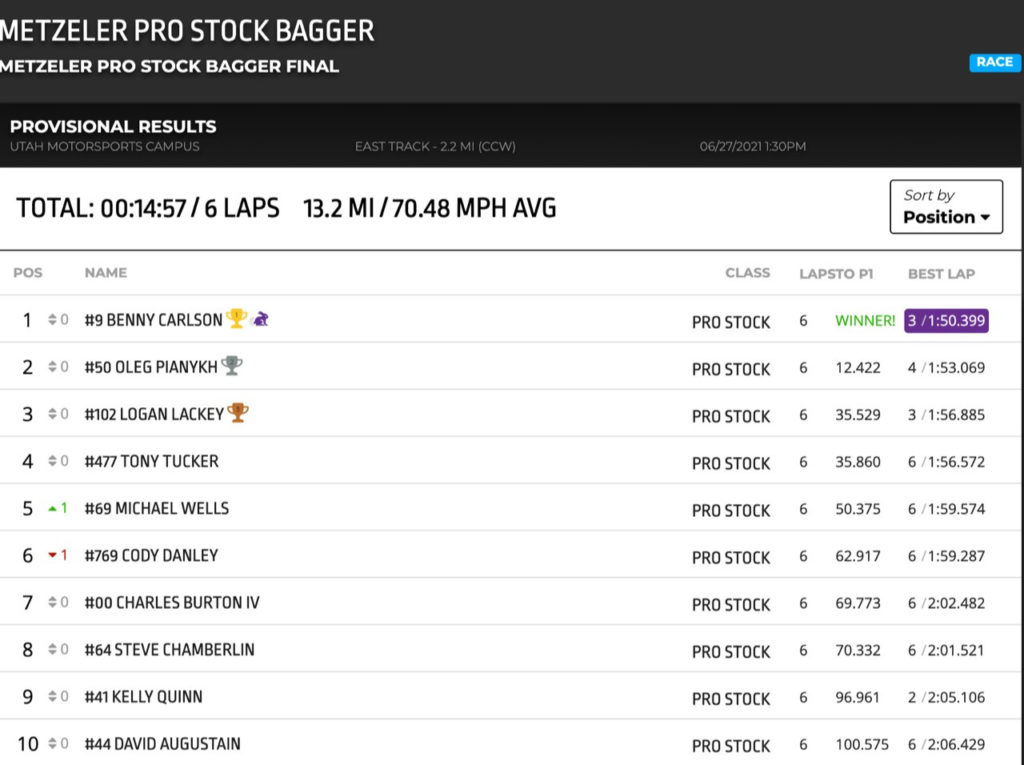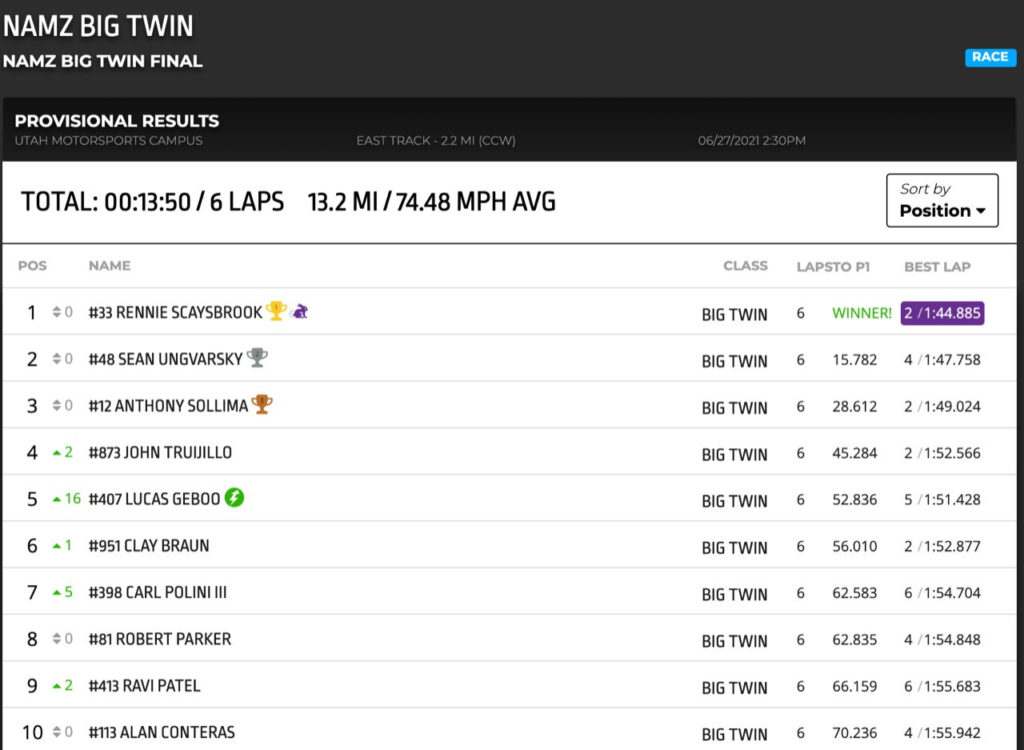 More, from a press release issued by Pirelli:
Pirelli Takes the Top Two Positions at Utah Motorsports Complex Round of Bagger Racing League 
Michael Barnes and Tyler O'Hara Rely on the Performance of Pirelli's DIABLO Superbike Range in the Bagger GP Class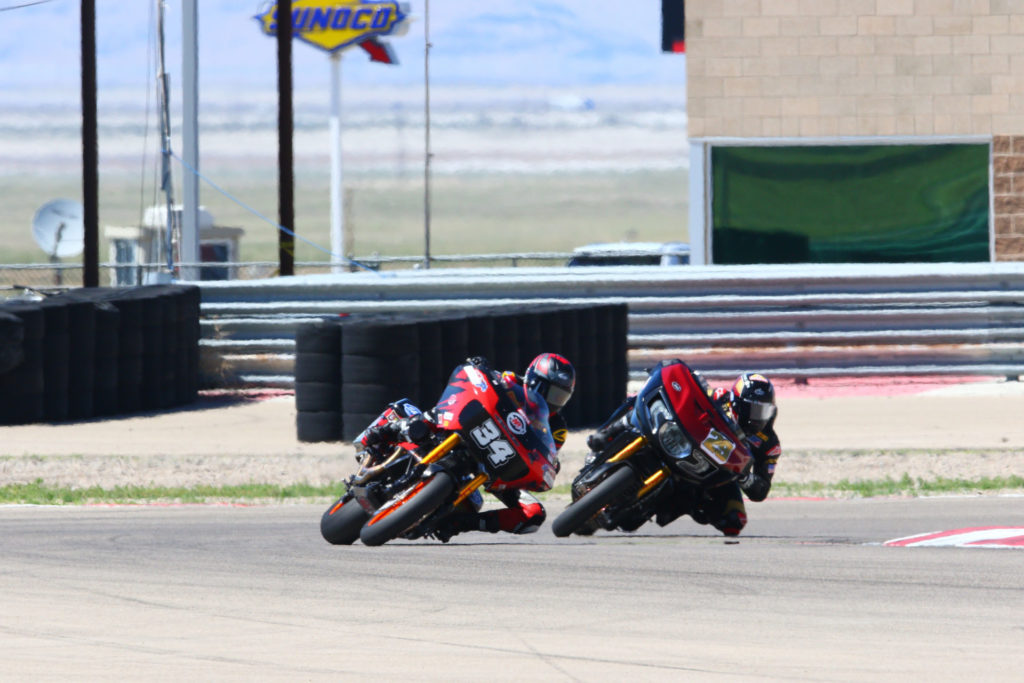 GRANTSVILLE, Utah (June 30, 2021) – Pirelli Tire North America showed its commitment to racing across all spectrums by dominating the competition in both the Bagger Racing League BAGGER GP Class and the PRO STOCK BAGGER Class at Utah Motorsports Complex on Sunday, June 27. Pirelli controlled the top two positions in BAGGER GP with Michael Barnes racing to victory aboard a Harley Davidson and Indian Motorcycle rider Tyler O'Hara finishing a close second. Both Barnes and O'Hara relied on the performance of Pirelli's DIABLO Superbike range. In PRO STOCK BAGGER, Benny Carlson rode his Sly Fox-backed Harley Davidson to the top step of the podium with Pirelli shod Oleg Pianykh taking second, also using the DIABLO Superbike Range of tires.
"The weekend off started really good and I was able to get pole position," said Barnes. "I was fast right out of the gate and the switch over to the DIABLO Superbike SCX rear helped us find even more speed on the racetrack. It got hotter heading into the main race, but it seemed to help the tire become even more consistent and proved to be no issue. Along with Oscar's [Solis] help, we continued to make improvements all weekend long and did a lot of little fine-tuning with air pressure. It was an incredible weekend!"
Barnes, who was able to control the pace out front, used a 125/70-17 DIABLO Superbike SC1 front tire paired with a 200/65-17 DIABLO Superbike SCX rear. O'Hara opted for a 120/70-17 DIABLO Superbike SC2 front and a 190/60-17 DIABLO Superbike SCX rear to keep the pressure on Barnes for the majority of the race.
"That was the fastest I've ever gone on my Indian Challenger," said O'Hara. "The new Pirelli DIABLO Superbike SCX is next level. My tires provided me with the most lean angle and edge grip I've ever had in bagger racing. Thank you, Pirelli, for the support!"
O'Hara managed to clock the fastest lap time of the race and of any rider throughout the weekend with a 1:38.550. Barnes recorded a best lap time of 1:38.635. The duo finished with more than 30-seconds to spare over their nearest competitor.
"What Pirelli riders were able to accomplish this weekend was nothing short of amazing," said Oscar Solis, senior racing manager, Pirelli. "Bagger racing is something that we've only begun to scratch the surface with and it's really satisfying to have this kind of success right away. Pirelli's commitment and dedication to racing are second to none and I believe that this weekend just further showed when racers have a choice, they choose Pirelli. Congratulations to Michael [Barnes] and Tyler [O'Hara] on their great rides!"
Pirelli continues to set the bar in roadracing throughout North America, and when spec tire rules do not apply, has been the go-to tire choice for racers looking to reach the top step of the podium. Over the weekend, Pirelli took the lion's share of podium spots, with a total of four riders on the Bagger Racing League's first podium presentations.
RESULTS
Utah Motorsports Campus – Grantsville, Utah
June 27, 2021
Bagger GP
Michael Barnes
Tyler O'Hara
Cory West
Ben Bostrom
Jake Johnson
Pro Stock Bagger
Benny Carlson
Oleg Pianykh
Logan Lackey