Editorial Note: After Bagger Racing League (BRL) Founder Rob Buydos personally announced Cory West as the 2021 Bagger GP Champion via Instagram on Tuesday, December 15, BRL later issued the following press release:
Upon further review of the scoring and timing from our first event, Round 1 Utah, It was determined Shane Narbonne finished in the number 6 position netting 17 championship points.
At the final Round, Sonoma, Shane picked up the win totaling 25 points. His combined score of 42 points matches Saddlemen's Cory West who finished Third in Utah and Second in Sonoma.
With the now confirmed tie in points 42 & 42. The tie breaker was determined upon the win by Shane Narbonne.
The Bagger Racing League will recognize Shane Narbonne as The 2021 Bagger GP Series Champion.
We would like to congratulate the TRASK and Shane Narbonne Team on their Championship win.
Bagger Racing League
*Stay tuned a final count of points will be released this week
More, from a press release issued by Bridgestone:
Bridgestone Tires Claim Victory in Bagger Racing League Championship during Inaugural Season
·       Team Saddlemen rider Patricia Fernandez crowned F/S Cup champion on Bridgestone Racing Battlax V02 tires
·       Team Saddlemen rider Cory West reaches three podiums on Bridgestone Racing Battlax V02 and Battlax T32 Sport Touring tires
·       Advanced compounds & technologies in Battlax tires promote championship level performance that led to three different tread patterns reaching the podium during chilly final round of BRL at Sonoma Raceway
NASHVILLE, Tenn. – Bridgestone Americas (Bridgestone) today celebrated Patricia Fernandez being crowned the 2021 F/S Cup champion on Racing Battlax V02 tires.  Patricia's Team Saddlemen teammate, Cory West, achieved a points tie for the 2021 Bagger GP class championship but ultimately wasn't crowned champion due to tie-break rules.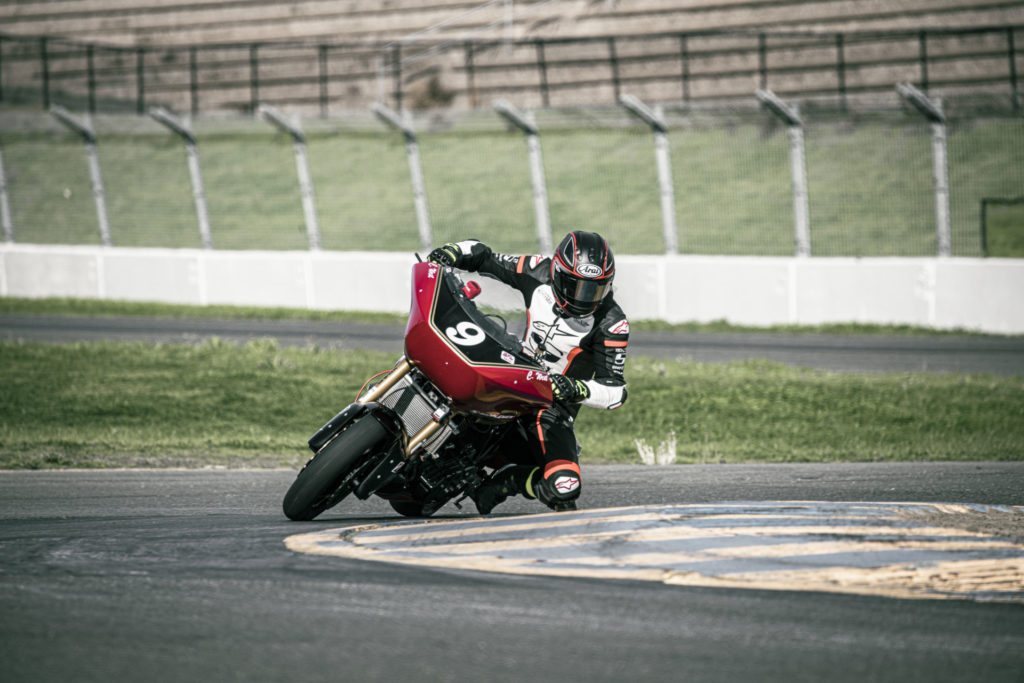 "I'm very proud to be the first female to win a race with the Bagger Racing League," said Fernandez. "Team Saddlemen has been extremely supportive, and I'm very thankful to the Bridgestone crew for being trackside every lap to collect data that helped us boost our performance each session. The Bridgestone Racing Battlax V02 slicks gave me all the grip and confidence to push it, even in the cold conditions. I'm excited to continue our positive momentum forward and put Team Saddlemen on the podium next year."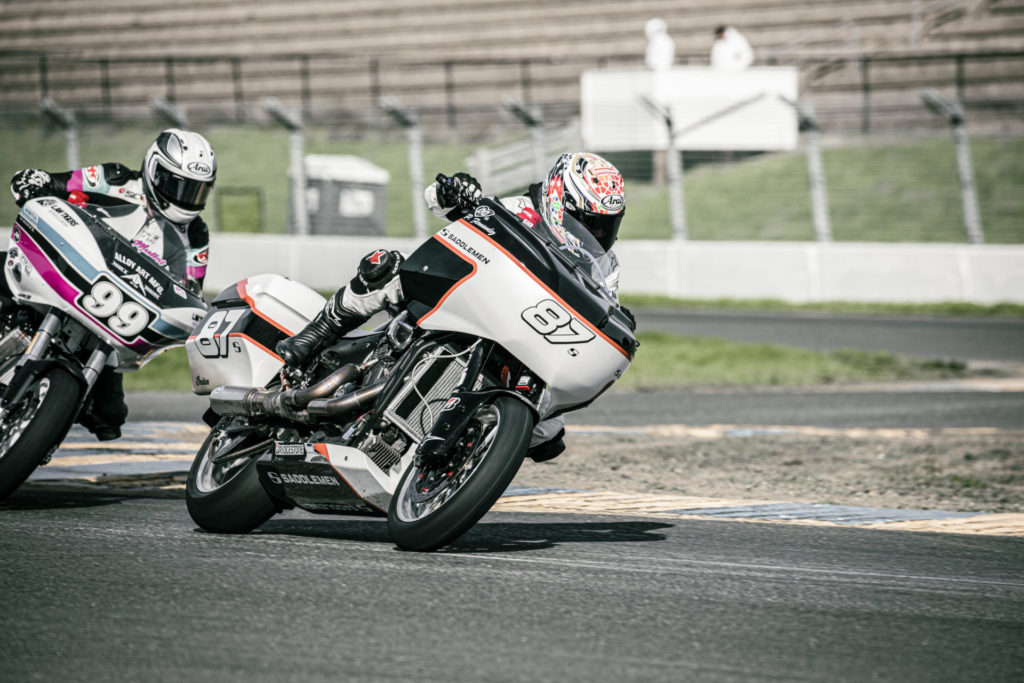 "It's an honor to have tied for the points lead in the Bagger GP class," said West. "The Saddlemen team prepped an amazing Harley Davidson that landed us on the podium both rounds, and we couldn't have done it without the support of Bridgestone tires. The Bridgestone Racing Battlax V02 slicks gave me tons of confidence and feel to push to the absolute limit on these big machines."
"It's been a thrill to be a part of the Bagger Racing League series and for our seat company to come out on top is amazing," said Dave Echert, Team Saddlemen Owner. "This accomplishment was only possible because of great partners like Bridgestone and others that helped us build and spec out the bikes as well as the relentless effort of Team Saddlemen."
The versatility of the Bridgestone Battlax family of tires was on full display as podiums were achieved in the final round of the BRL series on three different Battlax patterns; Racing Battlax V02, Battlax Racing R11, and Battlax T32 Sport Touring street tire. The Battlax family of tires was originally launched in 1983, and continual development has led to a long history of winning at the highest levels of racing including MotoGP and FIM EWC.  Now, a BRL championship is part of Battlax's legacy.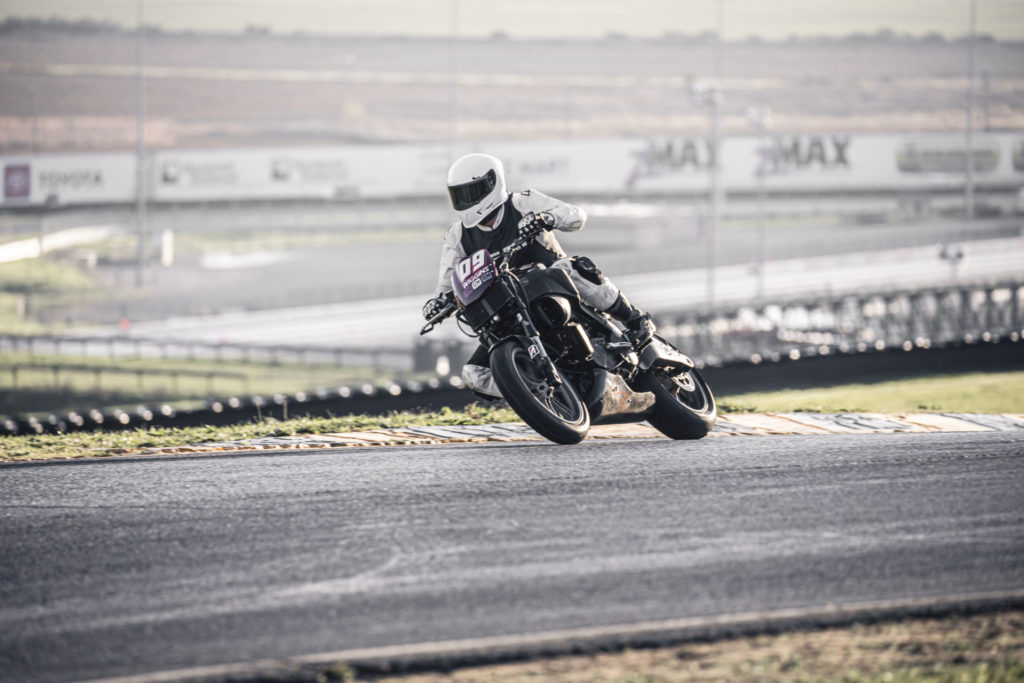 "The Bridgestone team is extremely proud of Patricia for winning a championship in Bagger Racing League's inaugural season," said Jared Williams, General Manager, Bridgestone Motorcycle Tire Business in the United States and Canada. "With Cory's three podiums on Battlax V02 and Battlax T32 Sport Touring tires, and add in Chris Wiggins' podium on the Bridgestone Battlax Racing R11 in the Lite Weight Twins class, and it's clear why riders choose our tires… Bridgestone wins.  We're looking forward to even more excitement in the 2022 season."
For more information, visit BridgestoneMotorcycleTires.com.
About Bridgestone Americas, Inc.: 
Bridgestone Americas, Inc. is the U.S.-based subsidiary of Bridgestone Corporation, a global leader in tires and rubber, building on its expertise to provide solutions for safe and sustainable mobility. Headquartered in Nashville, Tenn., Bridgestone Americas employs more than 50,000 people across its worldwide operations. Bridgestone offers a diverse product portfolio of premium tires and advanced solutions backed by innovative technologies, improving the way people around the world move, live, work and play.
More, from a press release issued by Pirelli:
Shane Narbonne Takes Pirelli to the Top Step of the Podium and Captures Bagger Racing League Championship at Sonoma
Narbonne's Trask Performance Harley-Davidson Relies on Pirelli's DIABLO Superbike SC1 Front and Rear Slicks to Capture Custom Dynamics GP Bagger Victory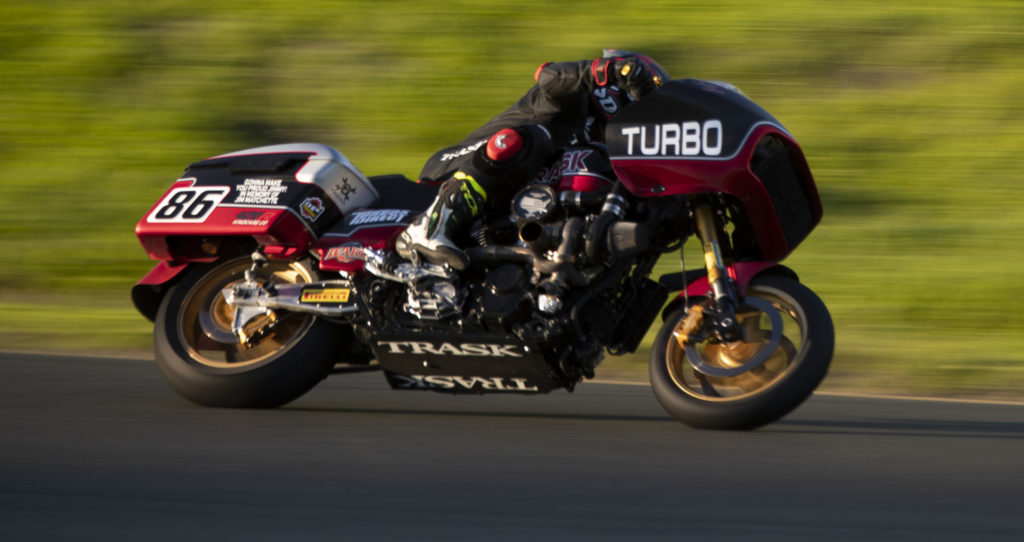 SONOMA, Calif. (December 15, 2021) – Pirelli Tire North America carried its momentum into the Bagger Racing League season finale at Sonoma Raceway on Saturday, December 11 by once again capturing the top step of the podium thanks to an impressive performance by Trask Performance's Shane Narbonne.  Competing aboard a Harley-Davidson equipped with Pirelli DIABLO Superbike slicks, Narbonne would prove to be the star of the weekend by capturing the Custom Dynamics GP Bagger class win, which was enough to crown him 2022 Custom Dynamics GP Bagger class champion.
"First off, I just want to give a huge thank you to Pirelli for coming on board with my racing program," said Narbonne. "It's my first year working with Pirelli and this past weekend was an incredible time working with Oscar [Solis] to get my bike working great with the sticky tire, even though we had cool temperatures. We had a great tire choice for the race and the tires worked amazing the entire time, which allowed me to take the Bagger GP victory!"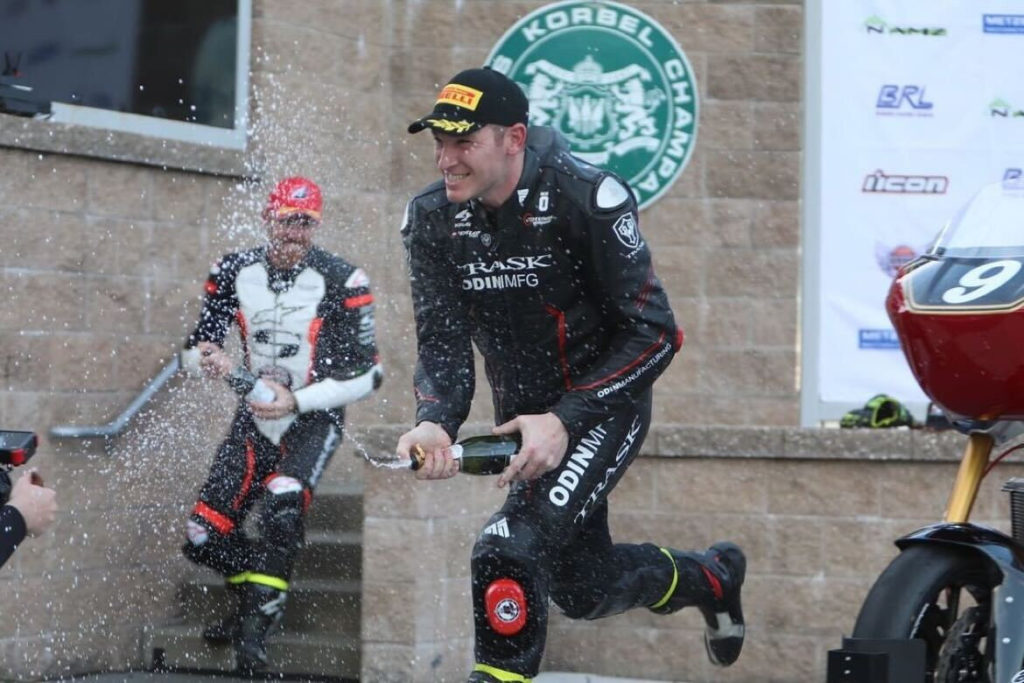 Narbonne consistently set the pace throughout the weekend by capturing pole position and the fastest lap of the weekend using a Pirelli DIABLO Superbike SC1 front slick in 120/70R17 sizing and a DIABLO Superbike SC1 rear slick in 190/60R17 sizing. He would overcome a mid-race charge from his competitors and use excellent late-race speed and grip to prevail. The race-winning performance helped clinch the class championship and prove Pirelli's capability in bagger racing.
"What an experience! This series presented a lot of challenges to the tires but that's where we thrive," said Oscar Solis, senior racing manager, Pirelli. "We had zero laps of testing to start the opening round of the Bagger Racing League. From the hot and fast Utah round to the cold and difficult Sonoma round, Pirelli riders kept their head down and put all their trust in their Pirelli DIABLO Superbike slicks. Congrats to Shane who really pours his heart into our sport. He had a great start and faded a bit but kept pushing and was able to take the win and eventually the championship!"
Pirelli continues to set the bar in road racing throughout North America, and when spec tire rules do not apply, has been the go-to tire choice for racers looking to reach the top step of the podium. Pirelli's success in the Bagger Racing League has been no exception, with wins at both the Utah and Sonoma rounds as well as setting the fastest lap time of the weekend both times.
RESULTS
Sonoma Raceway – Sonoma, California
December 11, 2021
Custom Dynamics Bagger GP
Shane Narbonne
Cory West
Ben Bostrom
Click Here for full results from the Bagger Racing League event at Sonoma Raceway.
For more information about the complete line of Pirelli motorcycle tires, please visit Pirelli.com