Royal Enfield Backs Moto Anatomy American Flat Track Campaign
Decorated flat track racer, Johnny Lewis will develop & race Harris Performance built Twins FT during the 2020 AFT Season
MILWAUKEE — Royal Enfield North America has partnered with American Flat Track (AFT) racer Johnny Lewis and his team Moto Anatomy for 2020. Lewis will develop the all-new Royal Enfield FT, built by Harris Performance, in the Production Twins class at select AFT rounds this year. Based on the INT650 motorcycle, Moto Anatomy will race the FT with support from Royal Enfield, Harris Performance and S&S Cycle.
"This racing effort is unprecedented in Royal Enfield's North American history," said Breeann Poland, Marketing Lead – Americas. "Johnny Lewis is a legitimate contender anytime he's on the track and we couldn't have picked a better partner in his organization, Moto Anatomy. Flat track continues to garner attention from both a professional and grassroots level and we feel strongly about our extended partnership with AFT and now Moto Anatomy. We are thrilled to bring the Royal Enfield brand to more enthusiasts and this is a great opportunity to do that on a major scale."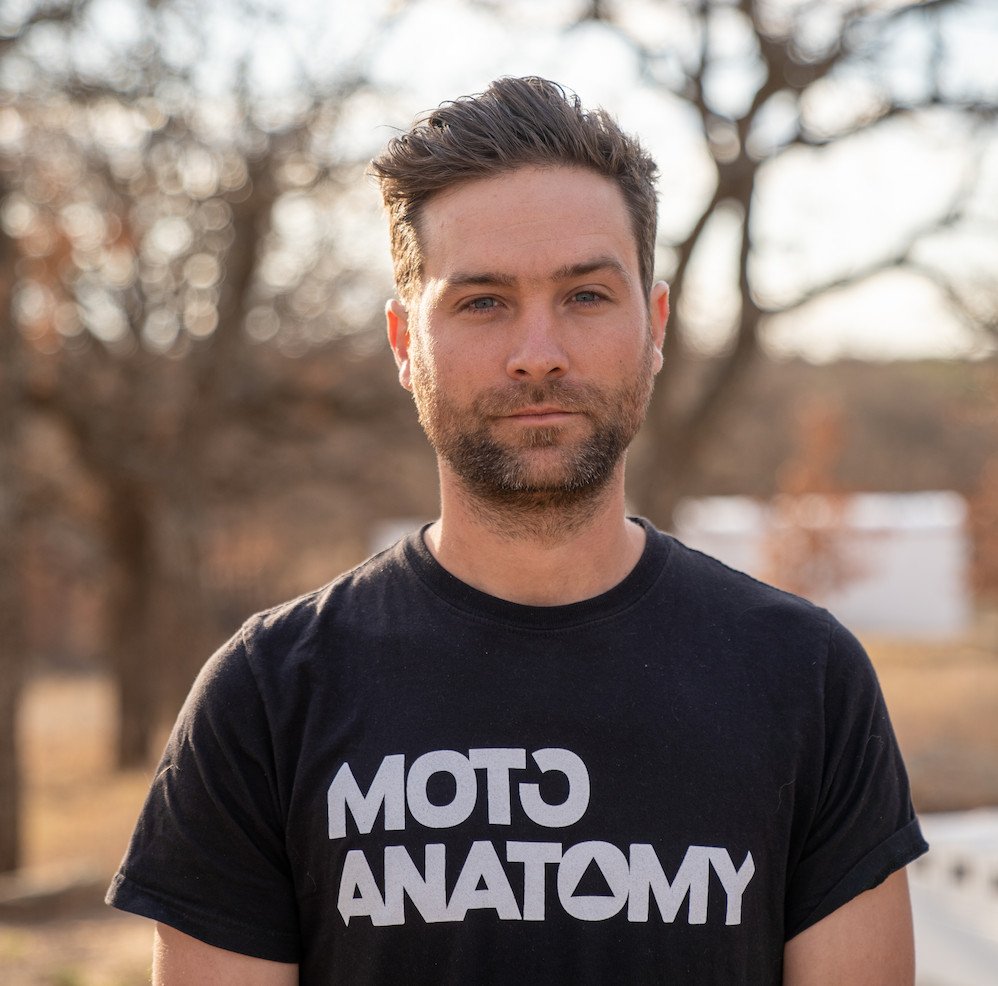 Lewis has risen through the ranks of American Flat Track and enjoyed success at both the amateur and professional levels. Lewis will debut the concept Twins FT, first revealed at the 2019 EICMA Show, at the Daytona TT on March 14, 2020, as a part of the media team. Lewis will then compete with the motorcycle for the first time at the Laconia short track event on June 13 and will run all AFT short track events for the remainder of the season in the Production Twins class. The Royal Enfield FT will also run the Sturgis Buffalo Chip TT and Peoria TT as a wildcard entry in the Super Twins class.
"I'm excited to lead the development of the Royal Enfield Flat Track Twin program in 2020," said Moto Anatomy owner and AFT racer, Johnny Lewis. "Being involved at such an early stage in a brand's racing efforts has been a fantastic opportunity. While our focus is on development, there is great potential in the platform and it's encouraging to see a manufacturer with as much history as Royal Enfield entering AFT. It's also great to see Royal Enfield helping grow the sport of motorcycling in North America with its new rider initiatives."
Besides racing, Moto Anatomy will also use the Royal Enfield FT411, a modified variation of the Royal Enfield Himalayan set up exclusively for flat track use, as part of Royal Enfield Slide School Presented by Moto Anatomy. This flat track riding clinic will be available to the public at select events during 2020, giving riders the opportunity to learn the basics of flat track in a controlled environment.
To learn more about Moto Anatomy and its AFT efforts, visit www.moto-anatomy.com and to watch the Royal Enfield FT in action check your local listings for NBCSN and TrackPass on NBC Sports Gold, the official homes for coverage of American Flat Track. The complete schedule for AFT on NBCSN can be viewed at http://www.americanflattrack.com/events-nbcsn/.
About Royal Enfield
The oldest motorcycle company in continuous production in the world, Royal Enfield made its first motorcycle in 1901. A division of Eicher Motors Limited, Royal Enfield has created the mid-size motorcycle segment in India with its unique and distinctive modern classic motorcycles. With its manufacturing base in Chennai, India, Royal Enfield has been able to grow its production rapidly against a surge in demand for its motorcycles. Royal Enfield is a leading player in the global middleweight motorcycle market.
Royal Enfield North America (RENA) is headquartered in Milwaukee, Wisconsin, and is developing a growing network of more than 110 dealers in North America, including the U.S., Canada, and Puerto Rico. RENA currently offers the Bullet 500, Classic 500, Himalayan and the all new 650 Twins: INT 650 and Continental GT 650 motorcycles along with a range of genuine motorcycle accessories and apparel.
For more information on Royal Enfield North America, please visit www.RoyalEnfield.com/us/en/, www.Instagram.com/RoyalEnfield_NA, www.Facebook.com/RoyalEnfieldNorthAmerica.