American Motorcyclist Association Expands Marketing and Communications, Refocuses Resources on Membership Analysis and Support
Joy Burgess appointed to new role of Director of Marketing & Communications
PICKERINGTON, Ohio — The American Motorcyclist Association is creating a new Marketing & Communications Department with a dedicated director position, while simultaneously establishing a razor-focused Department of Membership that will drive the quality and responsiveness of member retention and services.
"Effective marketing work is done through many channels — digital, print, direct mail and in the real world of events, all with an eye on both big data and individual member feedback," said AMA Chief Operating Officer James Holter. "Previously, these responsibilities were consolidated in the Membership Marketing & Services Department. That was the right structure at the time, but opportunity calls for a new approach that better leverages AMA resources and gives our directors more support to grow the AMA with expanded outreach, broader engagement and improved member service."
Joy Burgess, previously Deputy Director of Communications and Managing Editor, will be responsible for creative marketing efforts, public relations, corporate communications, volunteer outreach and recreational riding activity. She will continue to contribute to AMA editorial channels, including American Motorcyclist magazine, as needed.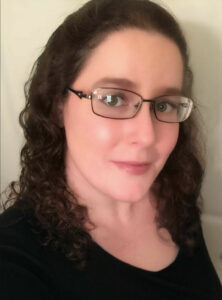 "Our job will be simple: to tell more motorcyclists about the AMA and to tell more non-riders about motorcycling. We will deliver that message in many ways, across a variety of media," Burgess said. "I'm looking forward to expanding my team with the right people to help get that job done."
Burgess is currently searching for a Corporate Communications Specialist, Event Manager and Associate Sales Representative to expand AMA capabilities in those areas.
Amanda Donchess, who served as Director of Membership Marketing and Services, takes on the role of Director of Membership, where she will focus on member retention, support, fulfillment, quality control and data analytics.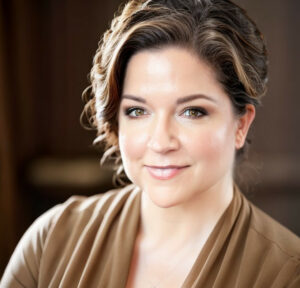 "Retaining a member begins the day that member joins the association," Donchess said. "First and foremost, we must deliver on our brand promise, exceeding member expectations for service and fulfillment. I'm excited to grow our capacity in these areas with better market research, data analysis and simply listening in new and better ways on how we can excel."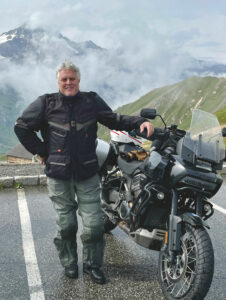 Mitch Boehm continues to direct the editorial content of the AMA, including American Motorcyclist magazine and AmericanMotorcyclist.com. Keaton Maisano has been promoted to Managing Editor for the association and reports directly to Boehm.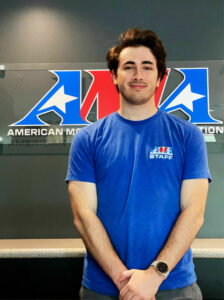 "One of the most effective ways to engage members — and generate new ones — is with compelling storytelling, and that's what we do in American Motorcyclist magazine," Boehm said. "Our editorial has become some of the best in motorcycling over the past two years, and we're just getting started. The future will see not just a continued dedication to world-class print moto-journalism, but a new AmericanMotorcyclist.com that will bring the same engaging and quality content to an audience of AMA members and future members."
The American Motorcyclist Association has been defending motorcyclists' freedoms and promoting opportunities to ride and race for 99 years. AMA members enjoy several member-only benefits, including exclusive deals and discounts, as well as access to AMA amateur competition events. The AMA is the sanctioning body for both MotoAmerica, home of the AMA Superbike Championship, and AMA Supercross, the most popular supercross championship on the planet. Through the AMA Motorcycle Hall of Fame and the American Motorcycle Heritage Foundation, the AMA preserves and promotes the rich history of motorcycling in America and keeps motorcycling history alive for future generations.
About the American Motorcyclist Association
Founded in 1924, the AMA is a not-for-profit member-based association whose mission is to promote the motorcycle lifestyle and protect the future of motorcycling. As the world's largest motorcycling rights and event sanctioning organization, the AMA advocates for riders' interests at all levels of government and sanctions thousands of competition and recreational events every year. Besides offering members money-saving discounts on products and services, the AMA also publishes American Motorcyclist, a recently revitalized and monthly full-color magazine (and digital version of same) that covers current events and motorcycle history with brilliant photography and compelling writing. American Motorcyclist is also North America's largest-circulation magazine. Through the AMA Motorcycle Hall of Fame in Pickerington, Ohio, the AMA honors the heroes and heritage of motorcycling. For more information, visit AmericanMotorcyclist.com.
Not a member? Join the AMA today: AmericanMotorcyclist.com.