AHRMA's Dick Mann National Championship Team Challenge is Announced
AHRMA has created a National Championship series within AHRMA that includes each of our disciplines, highlighting our Premier vintage classes.  This is our way to revisit a prominent era that ended in the 1970s. It's a fun way for AHRMA members to become involved with the competitions, riders and bikes in all disciplines while showcasing our most prestigious machines.
Each year the Executive Committee, with input from the board, will pick the specific classes for each discipline, i.e., 500 premier VMX, F750 RR, etc.  All Team Challenge races will run at the AHRMA Classic MotoFests where feasible with alternate venues set as necessary. The schedule is set for 2021, dates are listed below.
Disciplines and Classes for the 2021 season are:
VMX – Premier 500
Trials – Premier LW
Flat track – 70's singles
Cross Country – Premier
RR – Premier 500
The points system is balanced and set for the entire series, (the points keeper will review results from each Team Challenge event(s) and post a separate tally within a week of each event).  For the Off-Road disciplines, team members and points accumulation is irrespective of skill level.
1st in any discipline 25 points
2nd – 20 points
3rd – 15 points
4th – 10 points
5th – 5 points
6th and down 0 points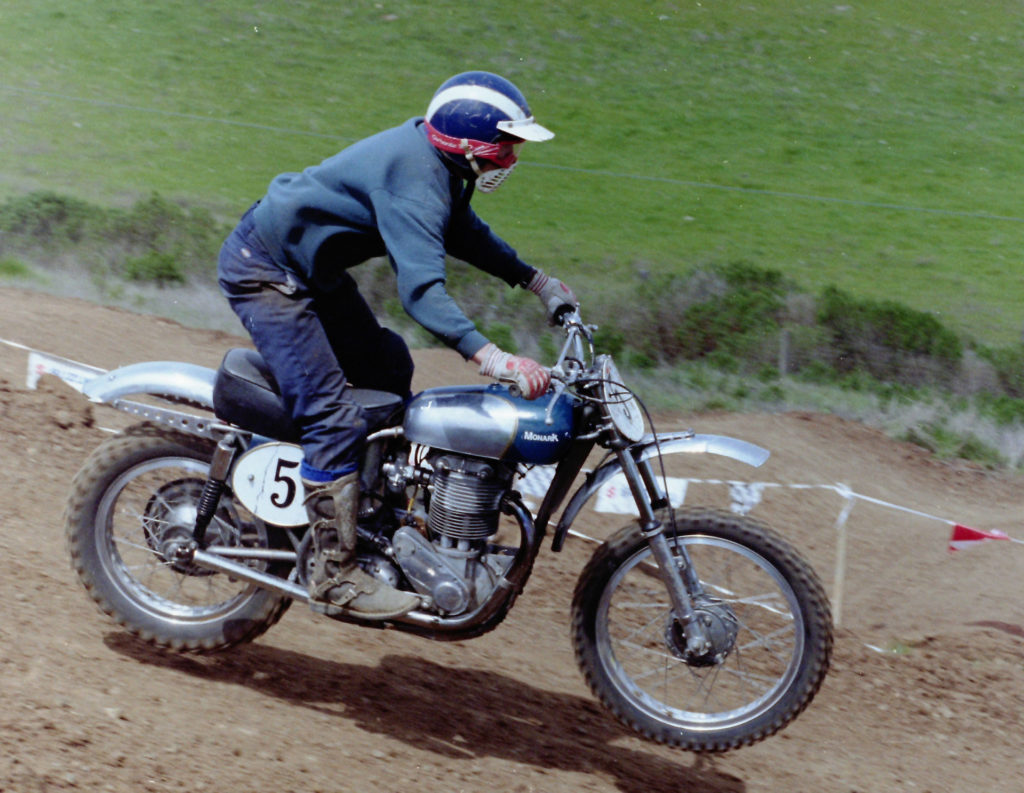 Team members for each team will be blind drawn. Each team will select their own captain and team name. Riders must register by November 30, 2020.  The team member drawings will be held on December 10, 2020.  To register, you must submit your form online at  ahrma.org/team-challenge-sign-up-form/.  You must be an AHRMA member to qualify.
There will be four (4) qualified AHRMA rounds in 2021 for each class / discipline:
1/16 Morgan County Celebration Arena; Priceville, AL.  (DT only)
2/18-21 Roebling Road, GA (RR only)
3/6-7 Cahuilla Creek , CA  (VMX, CC and Trials)
3/27 Baton Rouge, LA (DT)
4/23 Willow Springs, CA (DT)
5/28-30 AHRMA Moto Fest 1  Topeka, KS at Heartland Motorsports Park (VMX, CC, Trials, RR and DT)
7/16-18 AHRMA Moto Fest 2  Monterey, CA at WeatherTech Raceway Laguna Seca (VMX, CC, Trials and RR)
10/7-10 Barber Vintage Festival, Birmingham, AL at Barber Motorsports Park  (VMX, CC, Trials and RR)
Entries are limited, sign up today!
AHRMA (American Historic Racing Motorcycle Association)  is a not-for-profit organization dedicated to preserving, restoring and competing on historic motorcycles. With over 3000 members, AHRMA is the leading historic motorcycle racing group in North America and one of the largest in the world. The association's enthusiastic membership reflects this country's strong interest in classic bikes.