Brookes And Iddon At PBM Ducati In BSB 2020
Having previously agreed terms with 2015 BSB champion and runner-up in the 2019 Bennetts  British Superbike Championship Josh Brookes, Paul Bird Motorsport has signed Christian Iddon to partner him in the PBM Ducati Team for the 2020 Bennetts British Superbike Championship.
An ultra-successful season in 2019 saw the Penrith-based team win their seventh BSB title with rookie Scott Redding being crowned champion just five points ahead of Brookes who between them won 21 of the 27 races to end up 1-2 in the standings.
Brookes subsequently became the third most successful rider in BSB history with a total of 49 wins, just one behind Ryuichi Kiyonari, with the 36-year-old Australian from Bringelly in New South Wales having accumulated 251 starts and an additional 83 podiums since his debut in 2009.
As well as his domination en route to the 2015 BSB title, Josh has now been runner-up four times in his BSB tenure as well as winning the 2005 Australian Superbike Championship. He also has two World Supersport Championship victories to his name.
Iddon from Stockport, meanwhile, secured the 2019 BSB Rider's Cup with a great performance late in the season having suffered a broken leg earlier in the year and although he didn't miss any races, it hindered his chances of the title. Yet to win a race in BSB, he has secured 12 podiums from his 135 starts since his debut in 2010.
Prior to embarking on a successful road racing career, 'Iddo' was a multiple British Supermoto champion who has experience in World Superbikes and World Supersport, including a third place at Magny Cours in 2013. His best result in BSB is seventh in both the 2017 and 2019 seasons.
Both riders will have at their disposal a pair of brand-new factory-backed PBM Ducati V4 Rs in the 12 round series which kicks off at Silverstone on April 10/12th next year.
Josh Brookes: "I'm very pleased to receive another chance of success with the PBM team. We came so close this year that it gives me more motivation to come back again. This time with a year of experience on the bike I will be better prepared for the task and my ideas on how to improve the package are already flowing. For Christian, I think joining the team is a great opportunity for him. As a rival I recognise his potential and I believe the team can supply everything needed to bring him to the front and be a championship contender."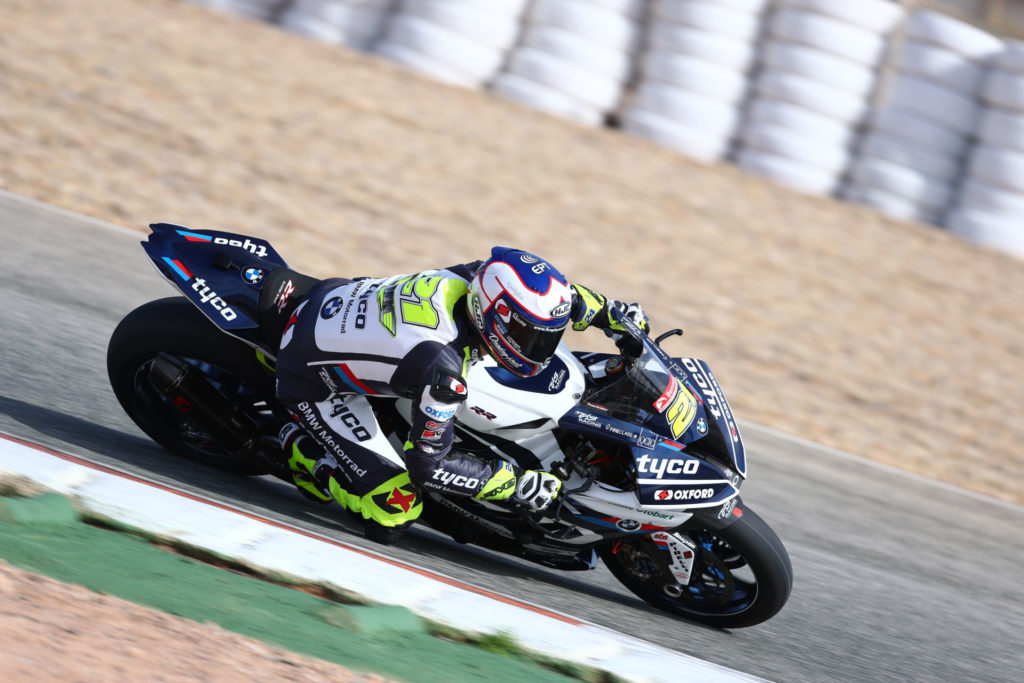 Christian Iddon: "This is a dream opportunity for me for which I can't thank Paul and the PBM team  enough and I intend to grab it with both hands. I know this is a prized ride with such a good team and bike, so I plan on making the most of it. I've worked incredibly hard over the years but never quite had luck on my side so with my 100% focus like I've always had, I hope to repay their faith. I have some big boots to fill for sure, but I can't wait to get started and I'm looking forward to the challenges ahead."
Paul Bird, Team Owner: "We are delighted to confirm our riders and plans for 2020 and after such a successful season in 2019, it's vitally important to keep that momentum going. I think we can do that with Josh back for a second year to be joined by Christian. Josh came so close to winning the title this year so will be out to make amends for that and Christian has suffered nothing but bad luck in recent seasons, so this is his best chance. The opposition have seen what we can do with a raw rookie in Scott Redding so with two very experienced riders on board, we are hopeful of continuing our success with Ducati in BSB."
For further information, please visit the team's website, www.pbmuk.net and the official website of the Bennetts British Superbike Championship www.britishsuperbike.com.